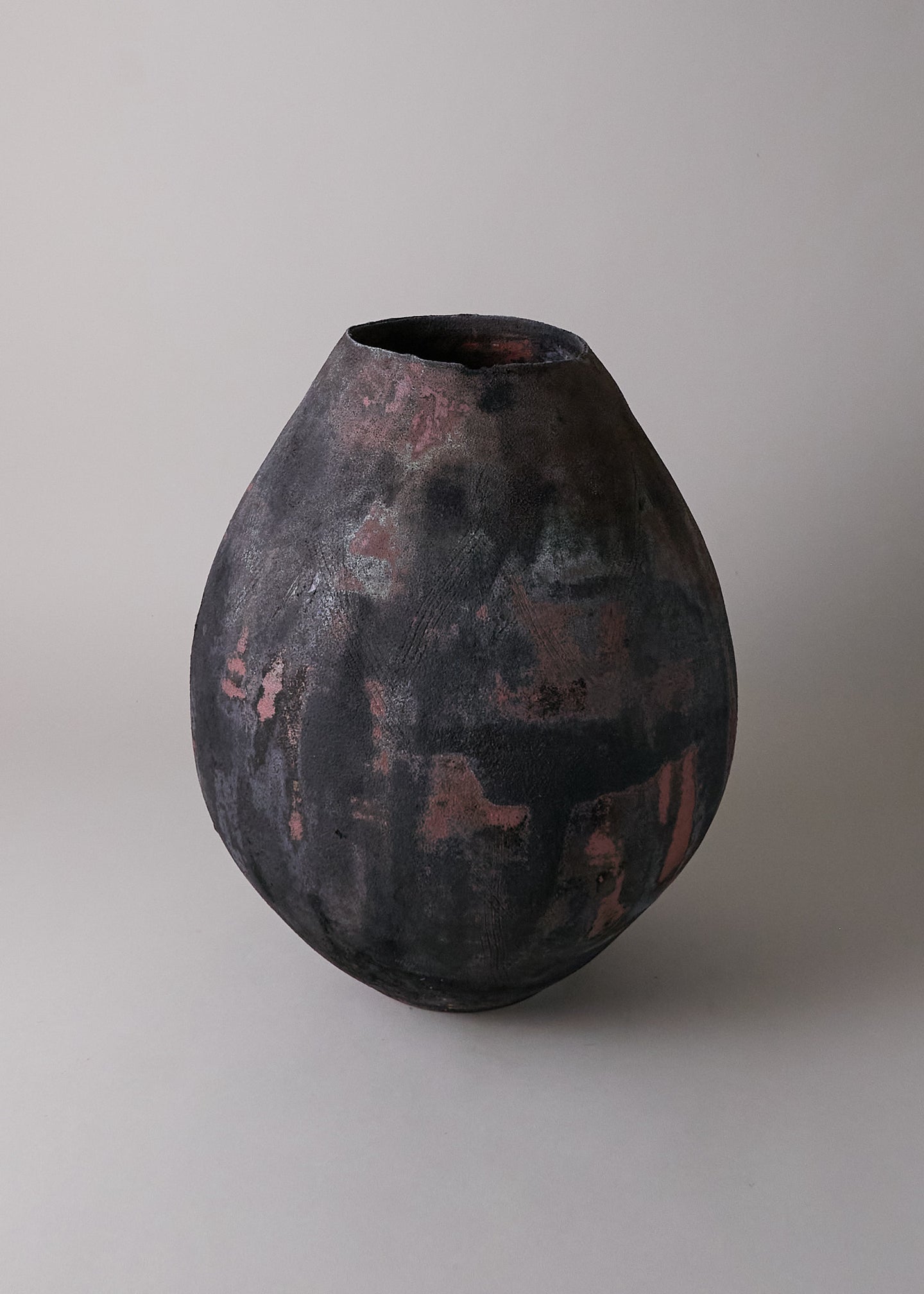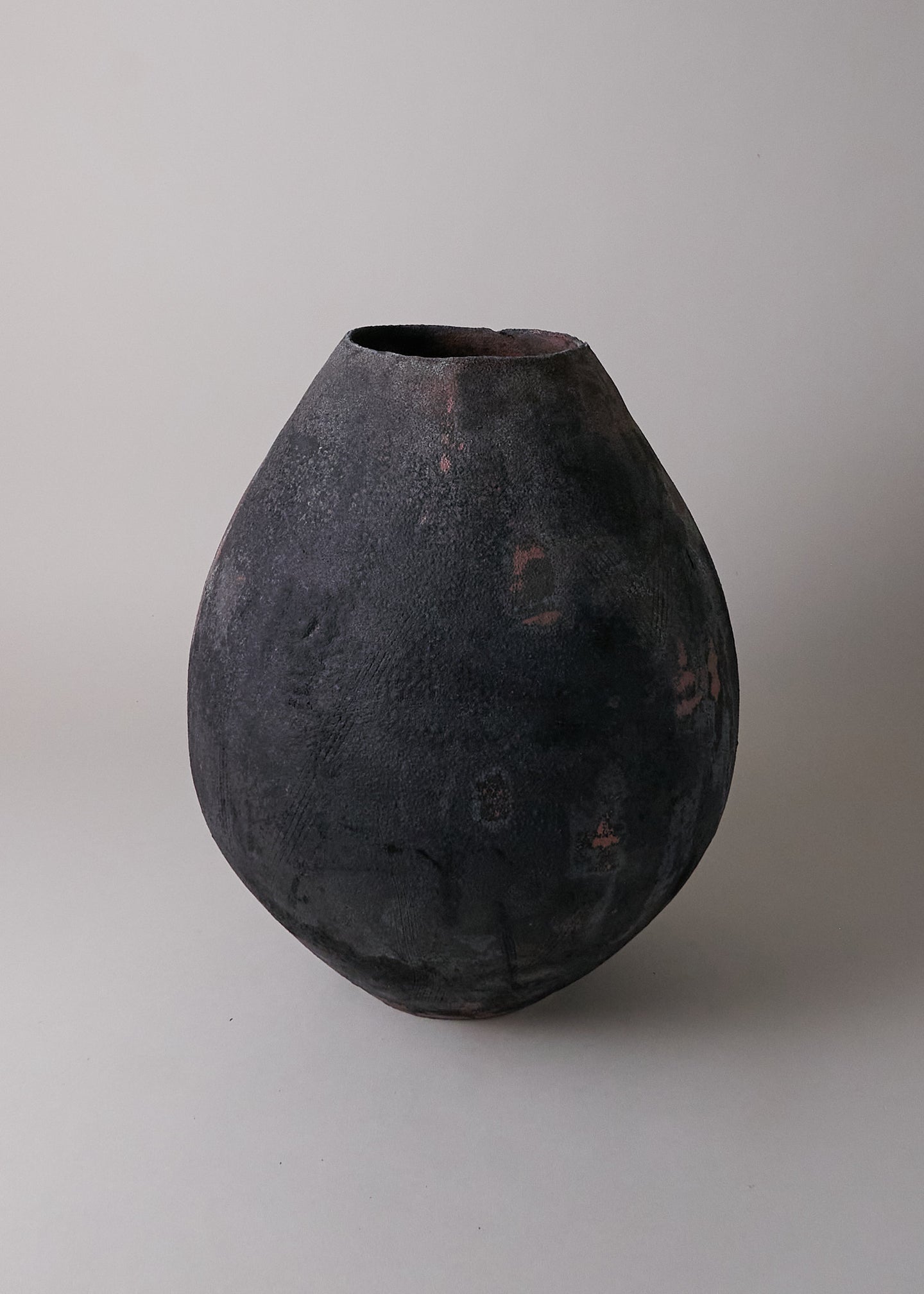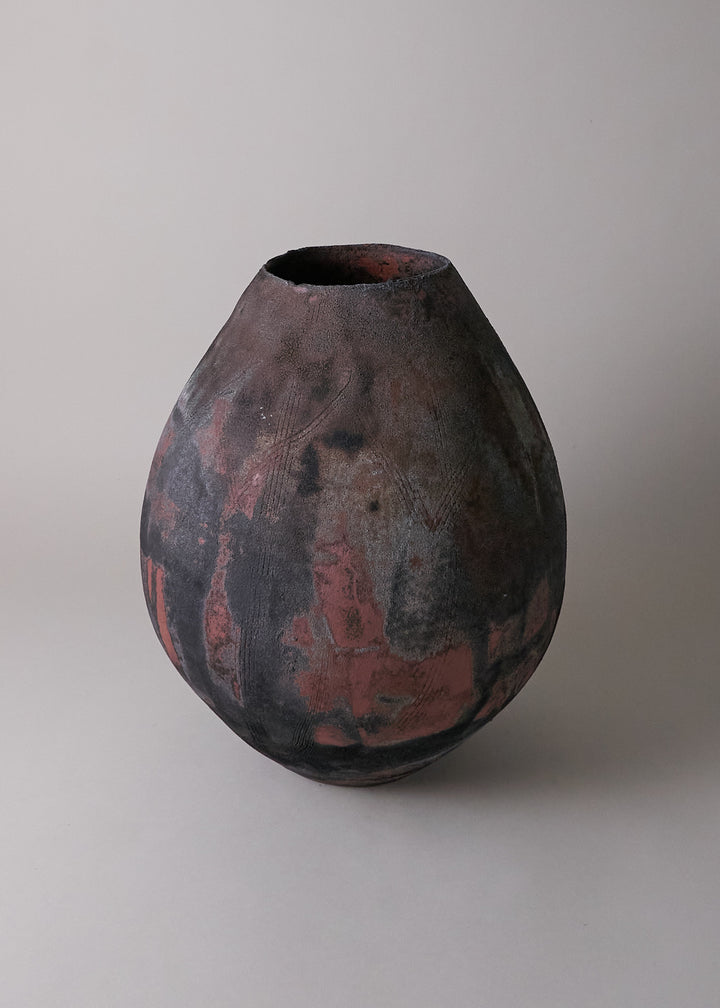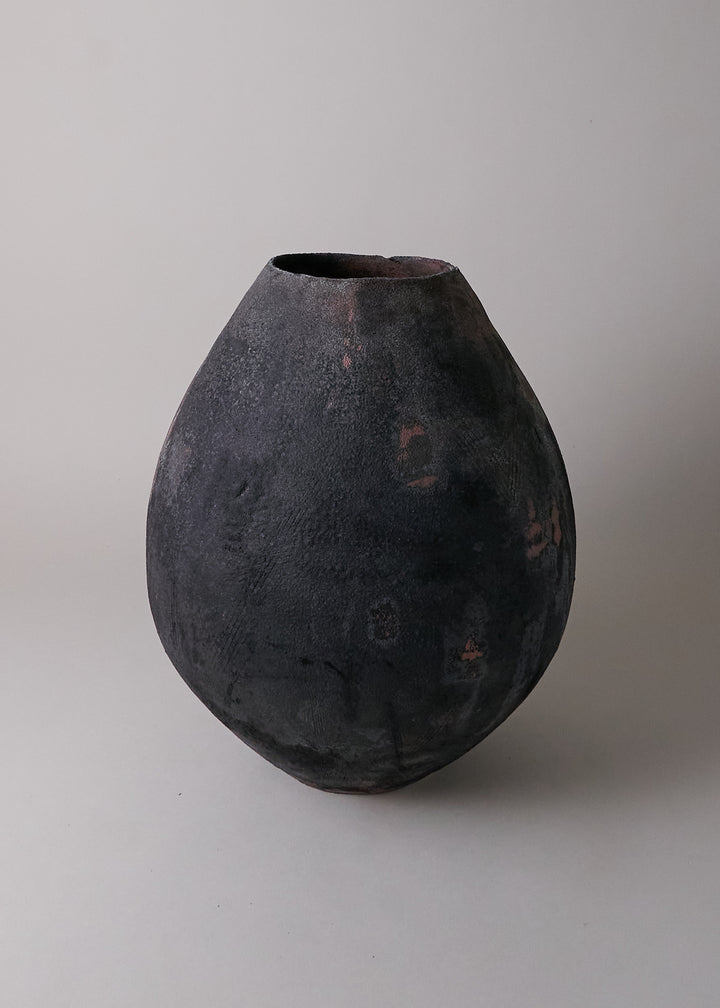 Raku Series Large Vessel No.6
An ode to a classic form, this extra large vessel has a slight tear-dropped shape, with a broad base and slight, gradually tapered top. Hand thrown and raku fired, this collection worthy piece has a one of a kind lava like finish with highlights of rust, charcoal and black. Raku fired work is quite delicate and not watertight.  
Join waitlist
Dimensions
Height: 13.0" , Diameter: 11.0"
Details
One of a kind.
Handmade in Los Angeles.
Signed and dated by Victoria Morris.
Raku fired earthenware.
Lightly dust with a damp cloth.
Will not hold water.