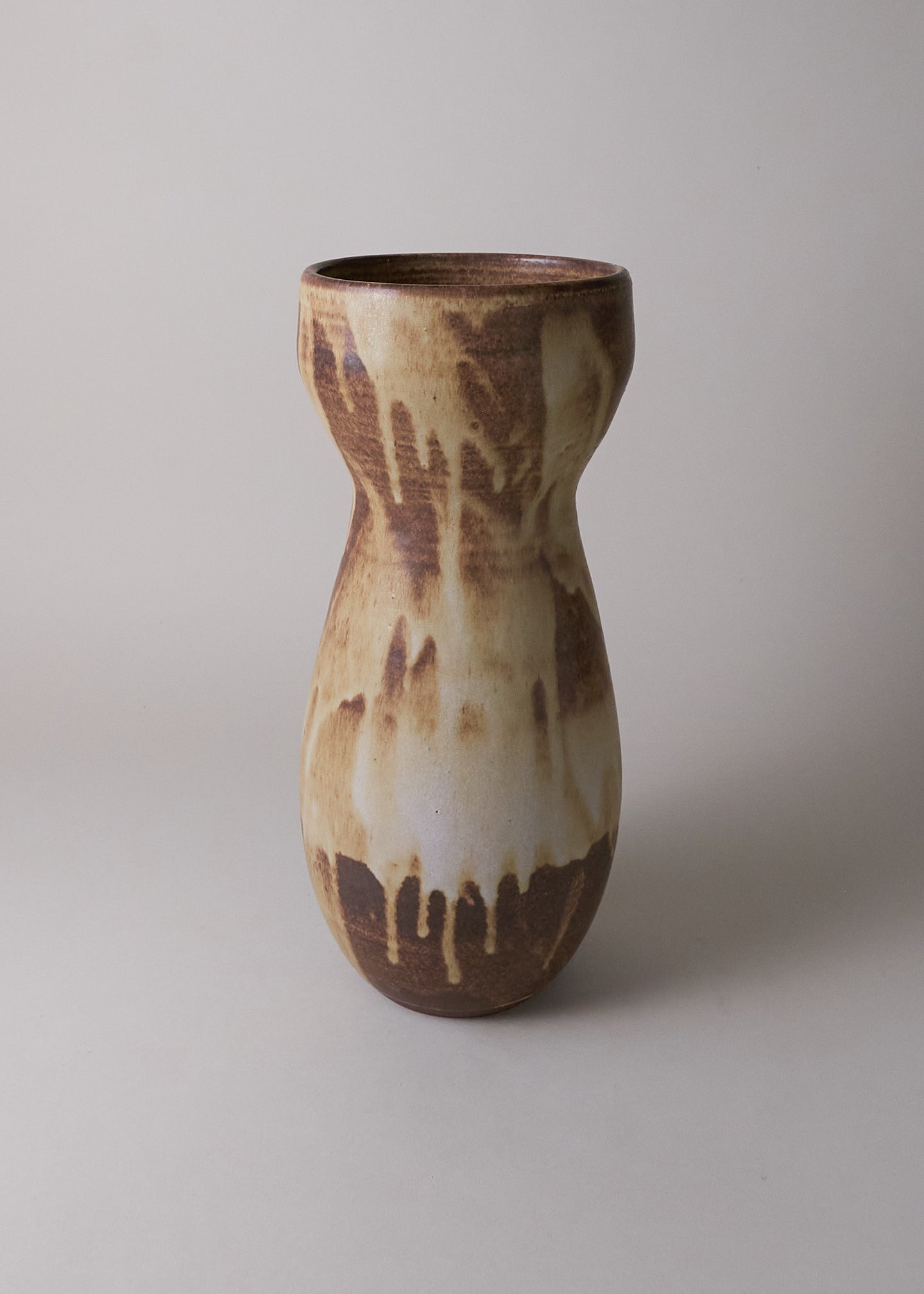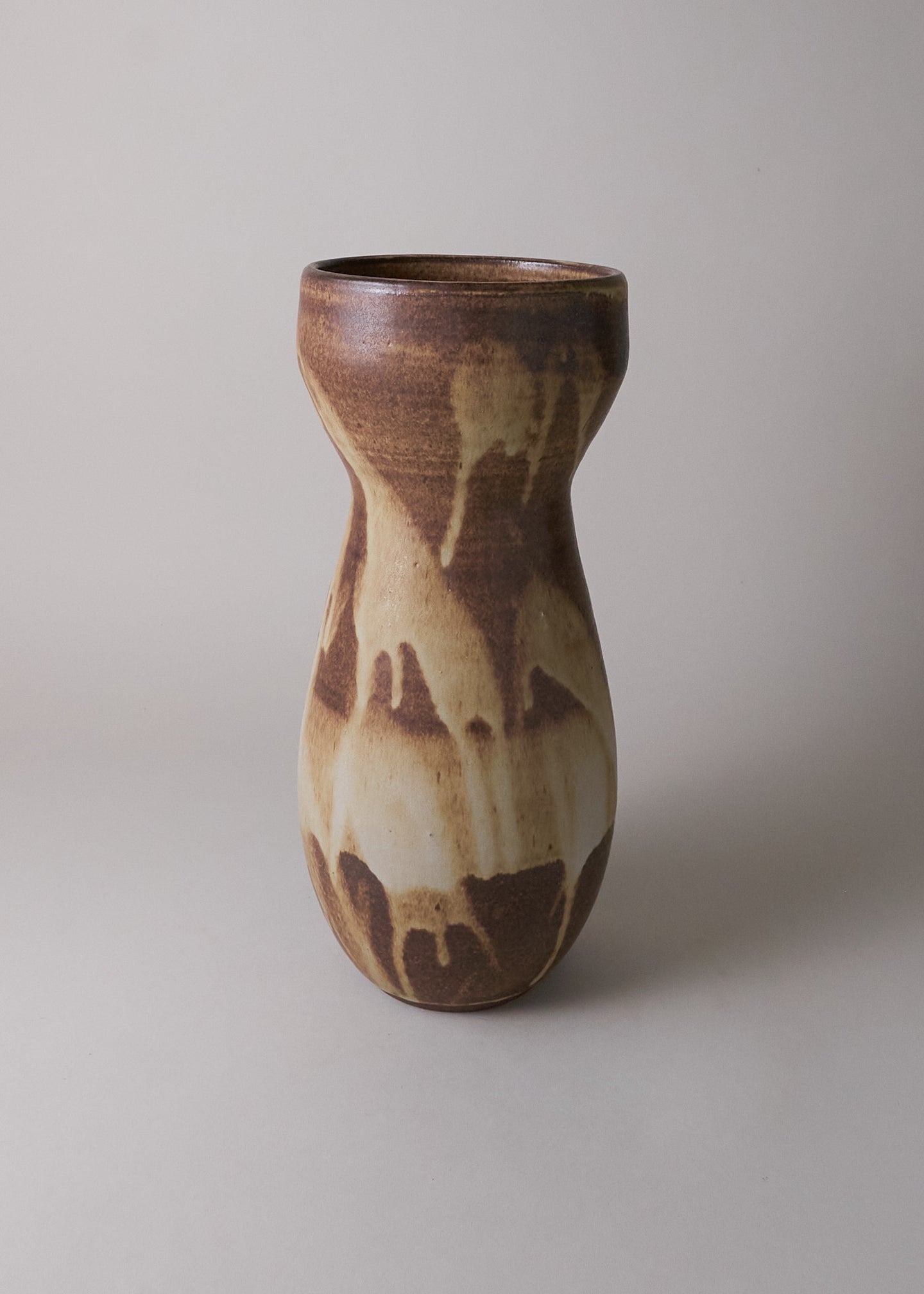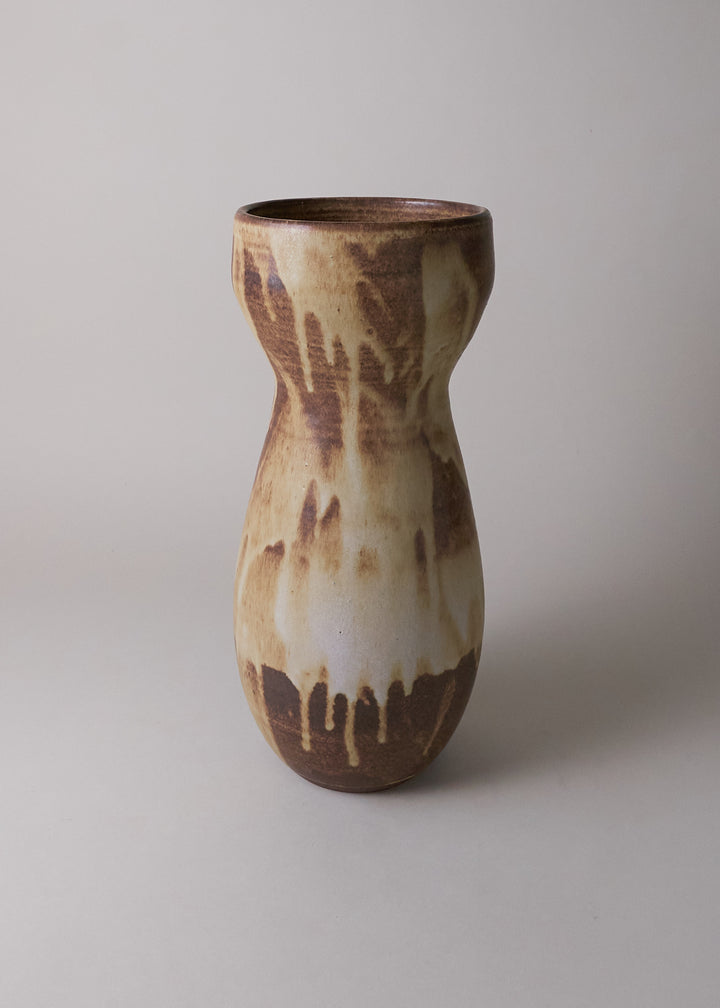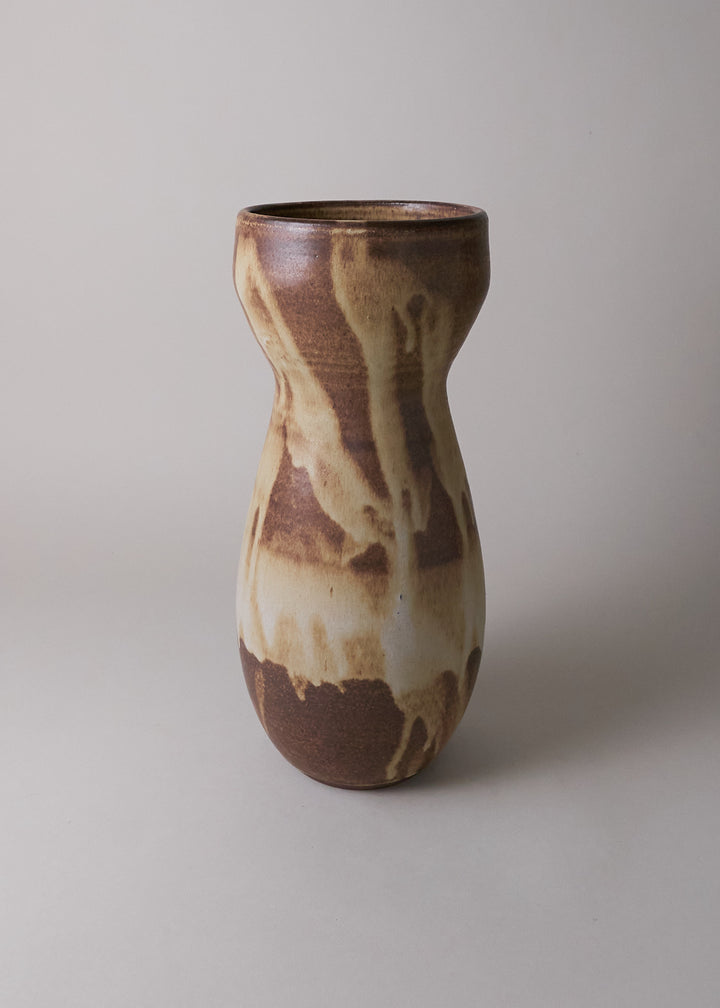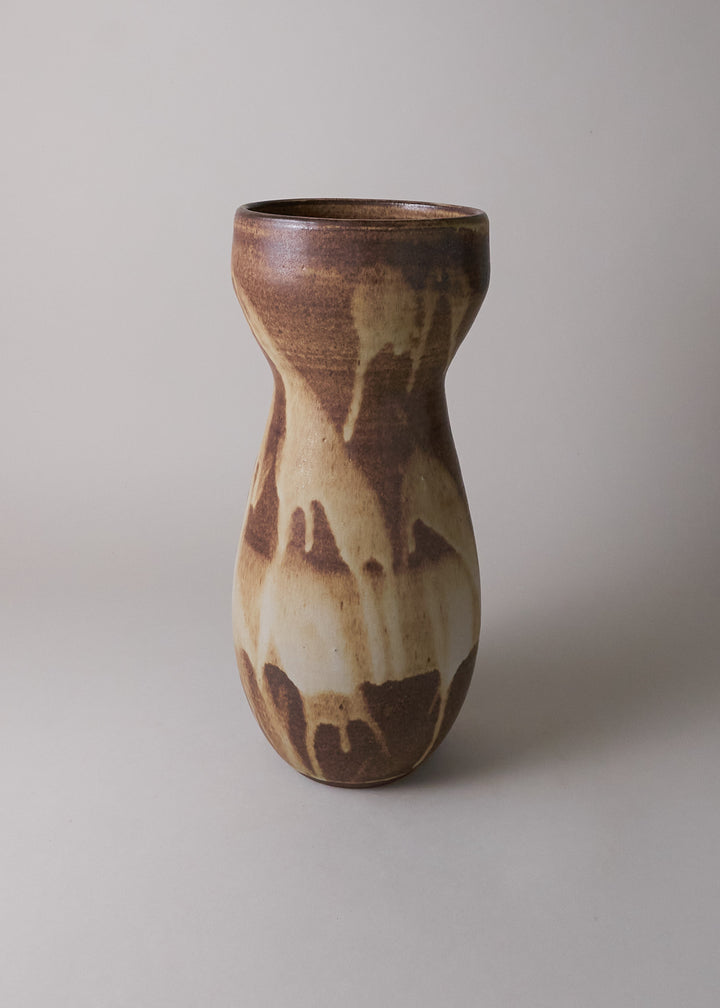 Large Flora Vase No.14 in Live Oak
This dramatic Flora vase has a graceful silhouette, ideal for full-branched arrangements or as a stunning  focal-point on its own. Finished with an expressive variegated brown and tan glaze with lavender undertones that highlight its elegant elongated form.  Made of stoneware and handmade in California, his one-of-a-kind vase is a collection-worthy statement piece.
Stock: 1
Dimensions
Height: 13.75" , Diameter: 6.0"
Details
One of a kind.
Handmade in Los Angeles.
Signed and dated by Victoria Morris.
Stoneware with glaze.
Handwash with gentle soap.