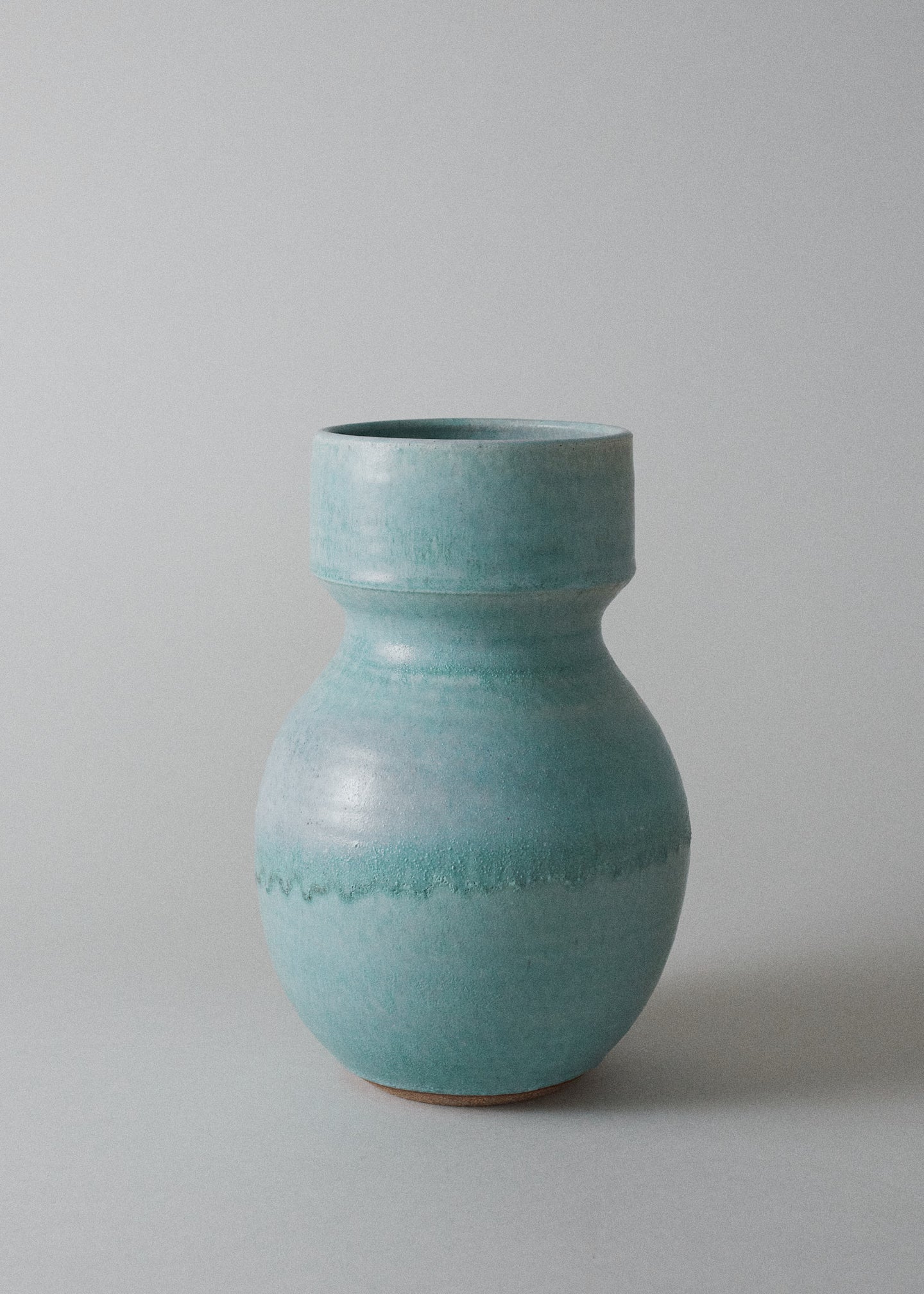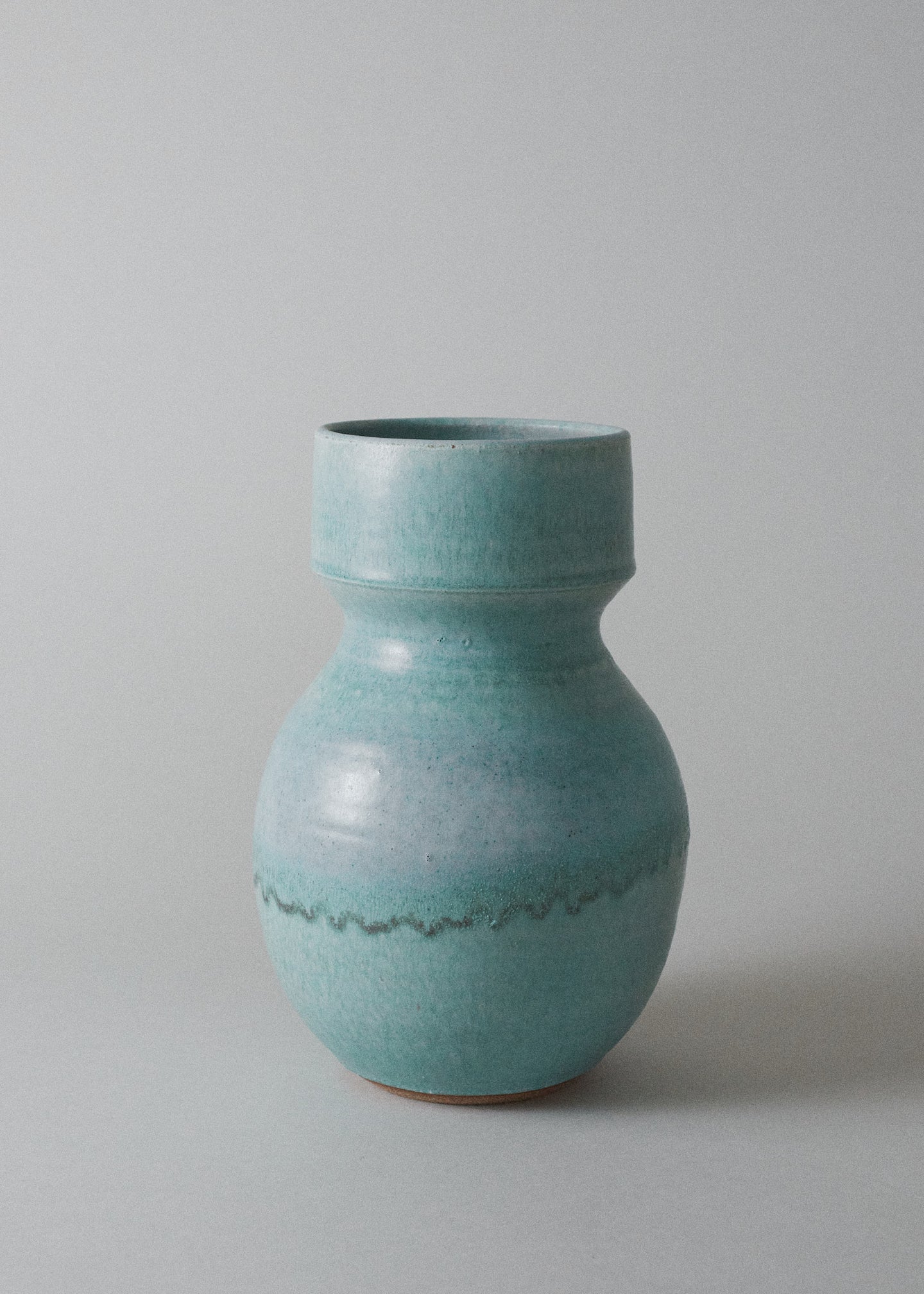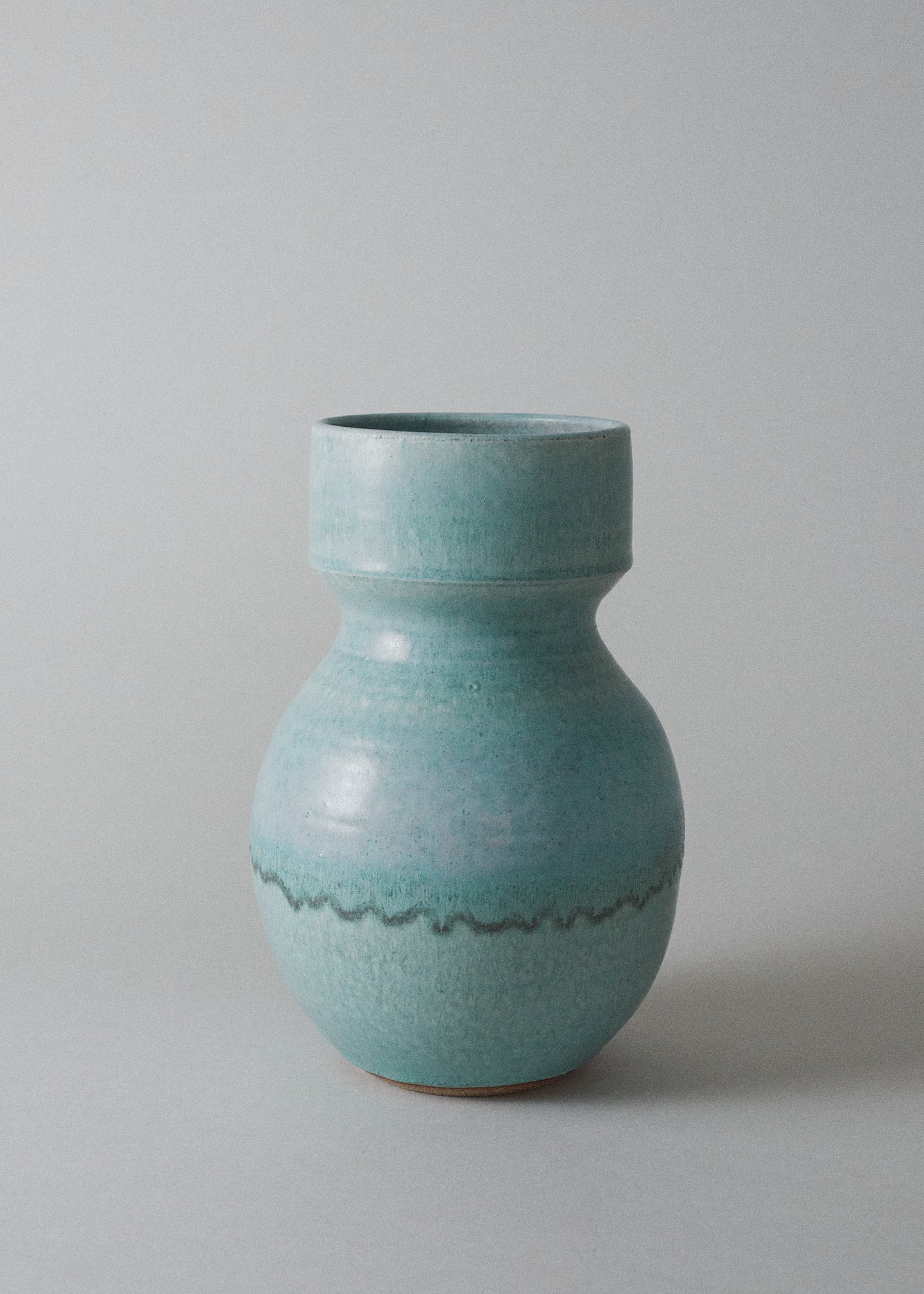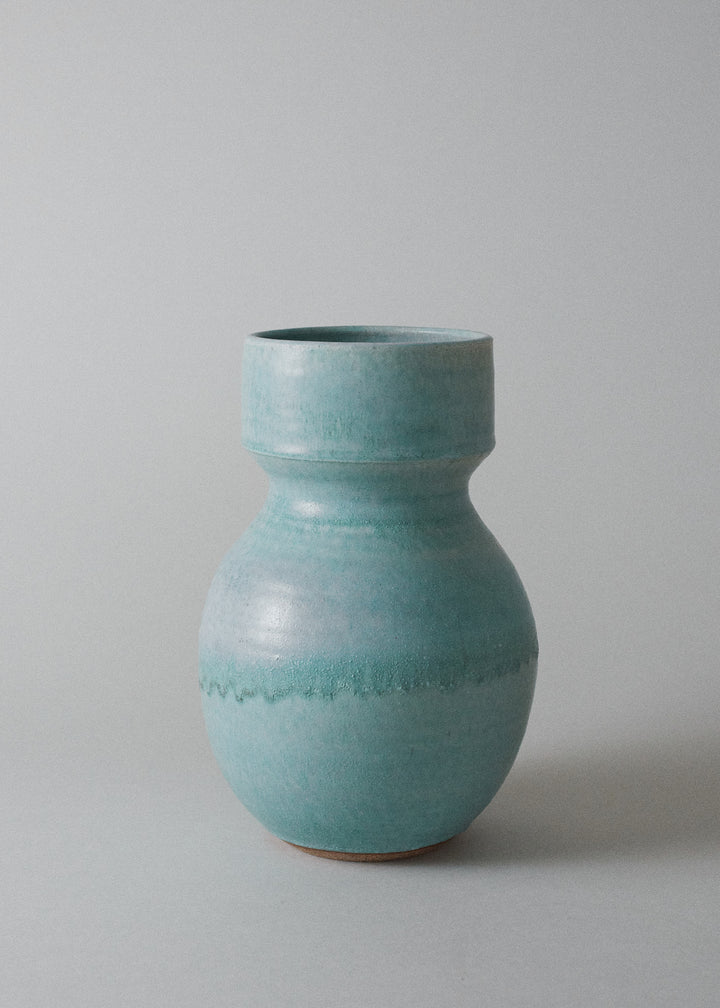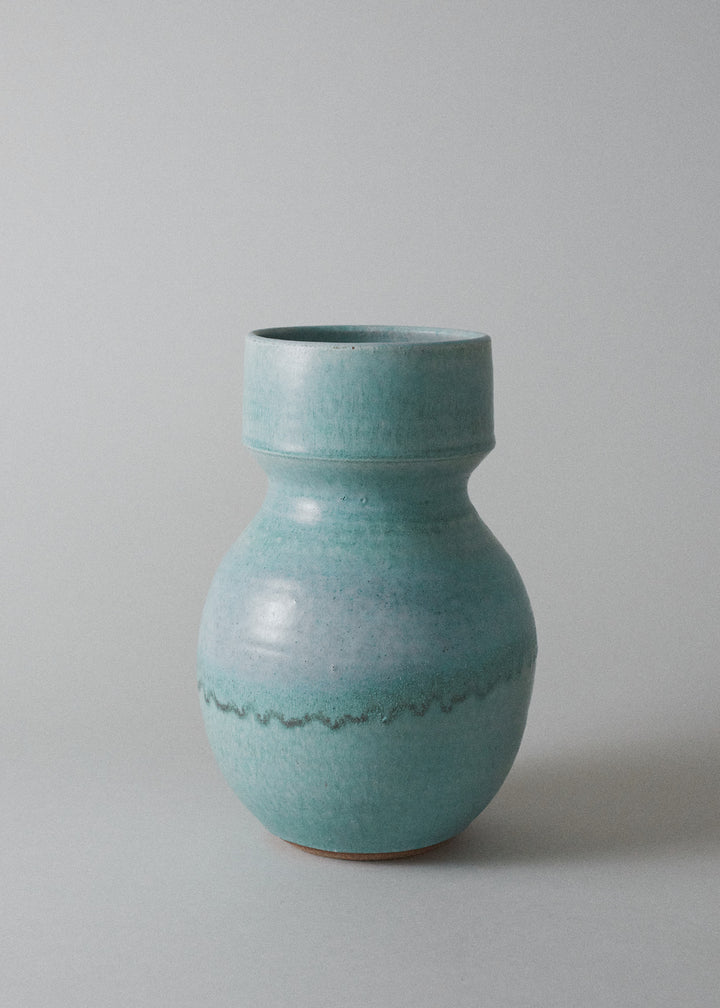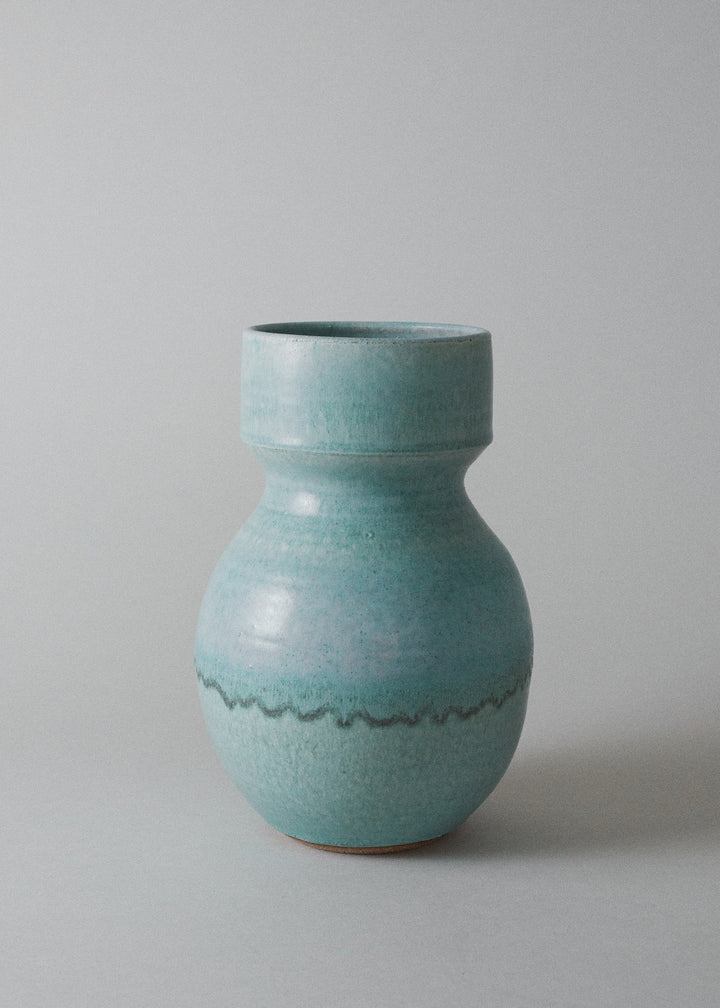 Flora Vase in Cobre
Handmade in California, this piece is a timeless staple, ideal for everyday use that compliments a refined, relaxed space. The Flora Vase series strikes the balance of quiet elegance with an architecturally-focused shape with its rounded body and elongated collar. Finished in a rustic yet modern copper green finish. Unlike any other, this one-of-a-kind vase is a collection-worthy statement piece.
Stock: 1
Dimensions
Height: 10.0" , Diameter: 6.75"
Details
One of a kind.
Handmade in Los Angeles.
Signed and dated by Victoria Morris.
Stoneware with glaze.
Handwash with gentle soap.