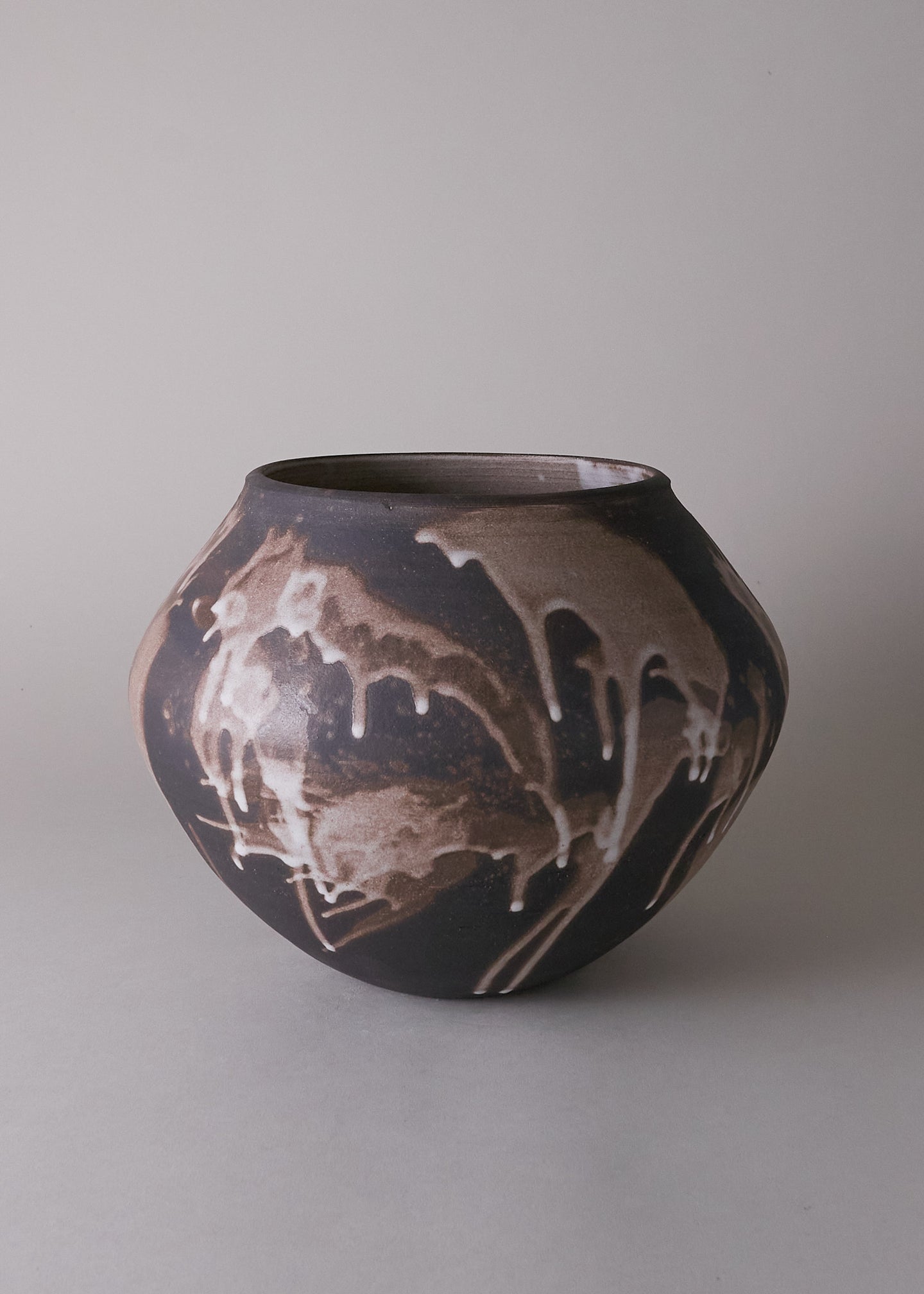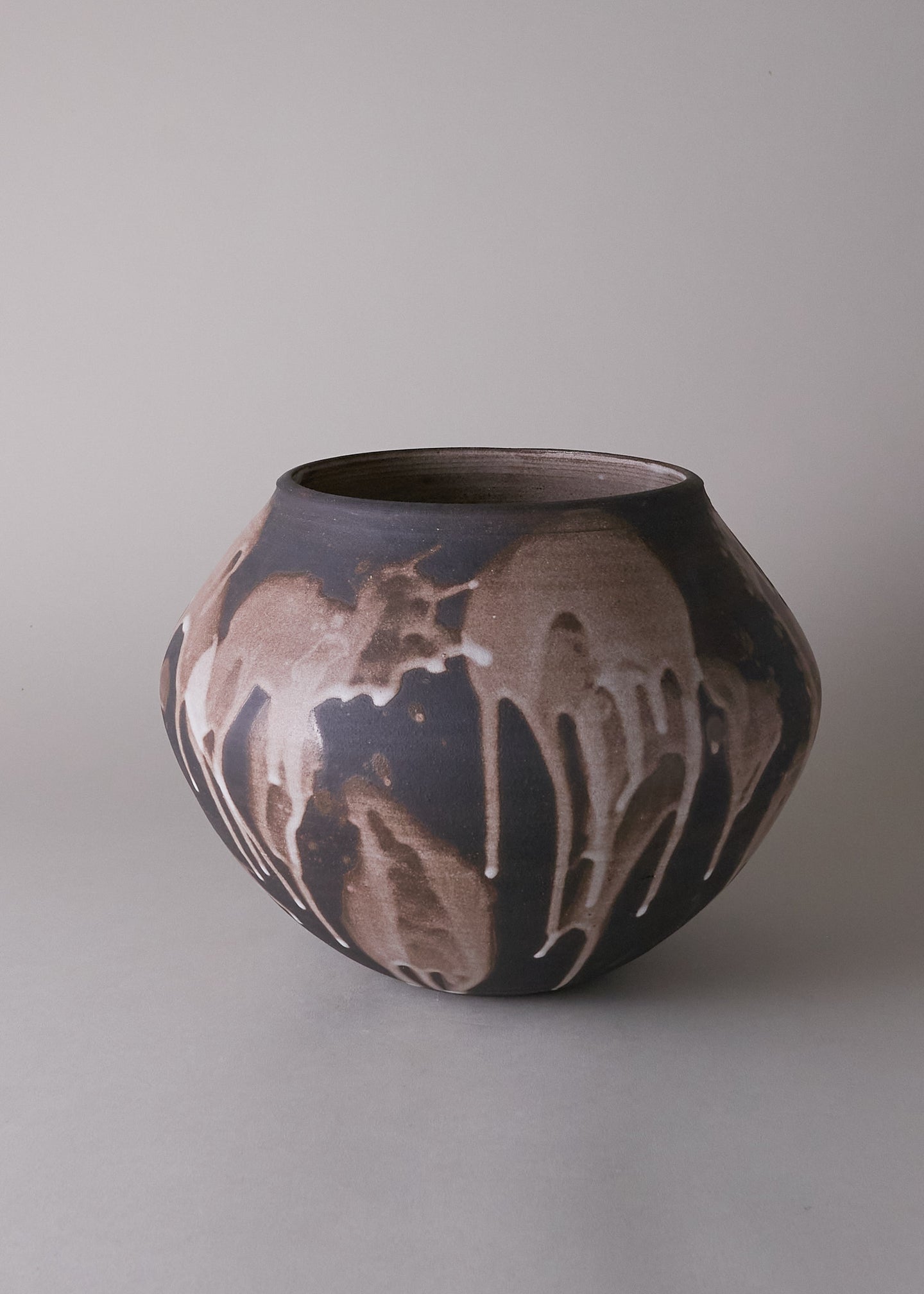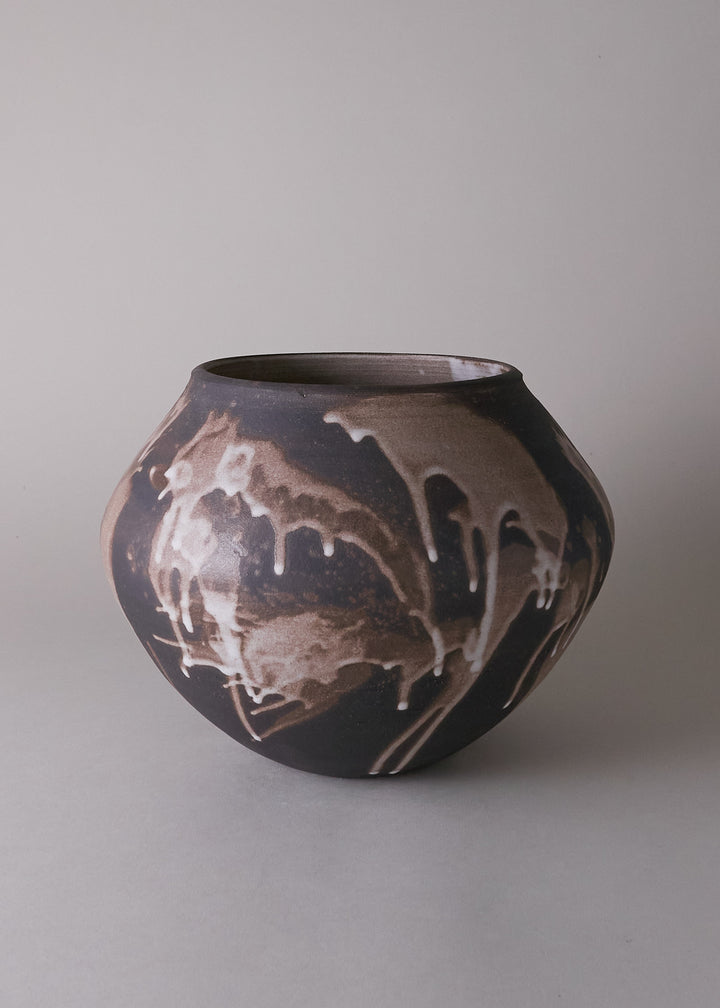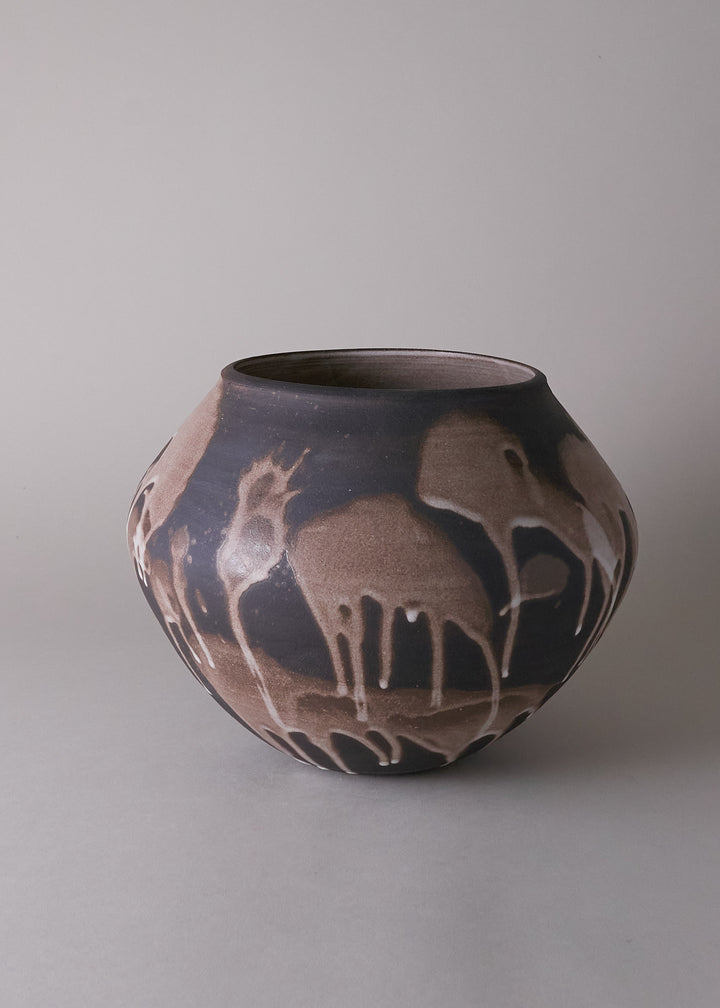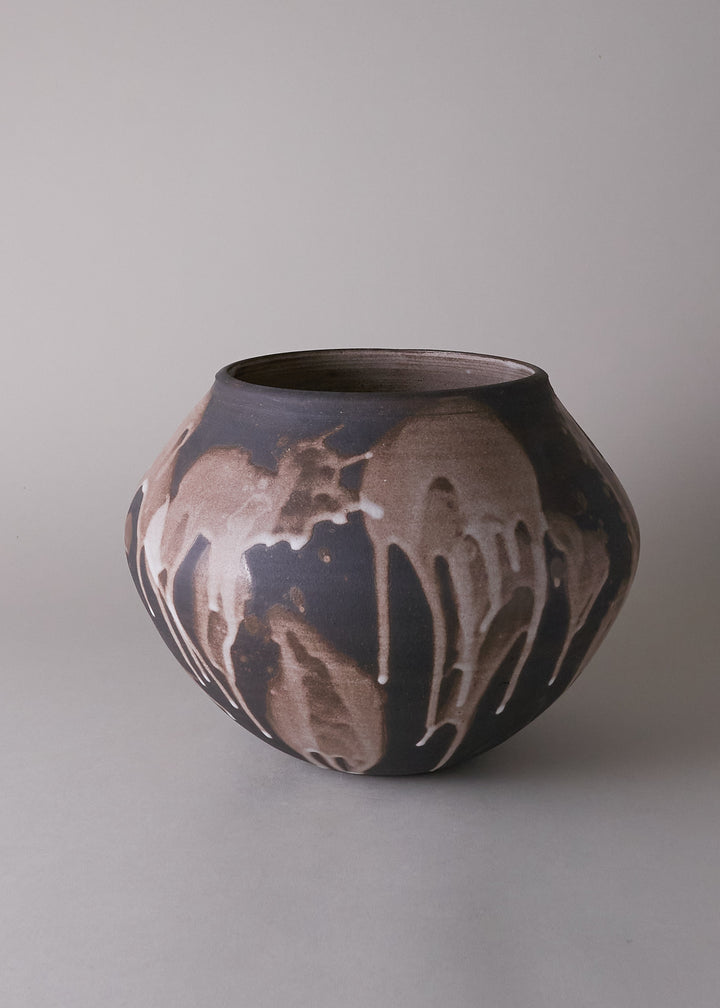 Large Splash Series Vase No.5
Unlike any other, this one of a kind vase is a collection-worthy statement piece filling the space between art and craft.  Made in California of dark brown stoneware, this unique hand thrown vessel is finished white glaze drip detailing.    The Splash Series vessels are an artful addition to any environment.
Stock: 1
Dimensions
Height: 8.0" , Diameter: 10.0"
Details
One of a kind.
Handmade in Los Angeles.
Signed and dated by Victoria Morris.
Stoneware with glaze.
Handwash with gentle soap.