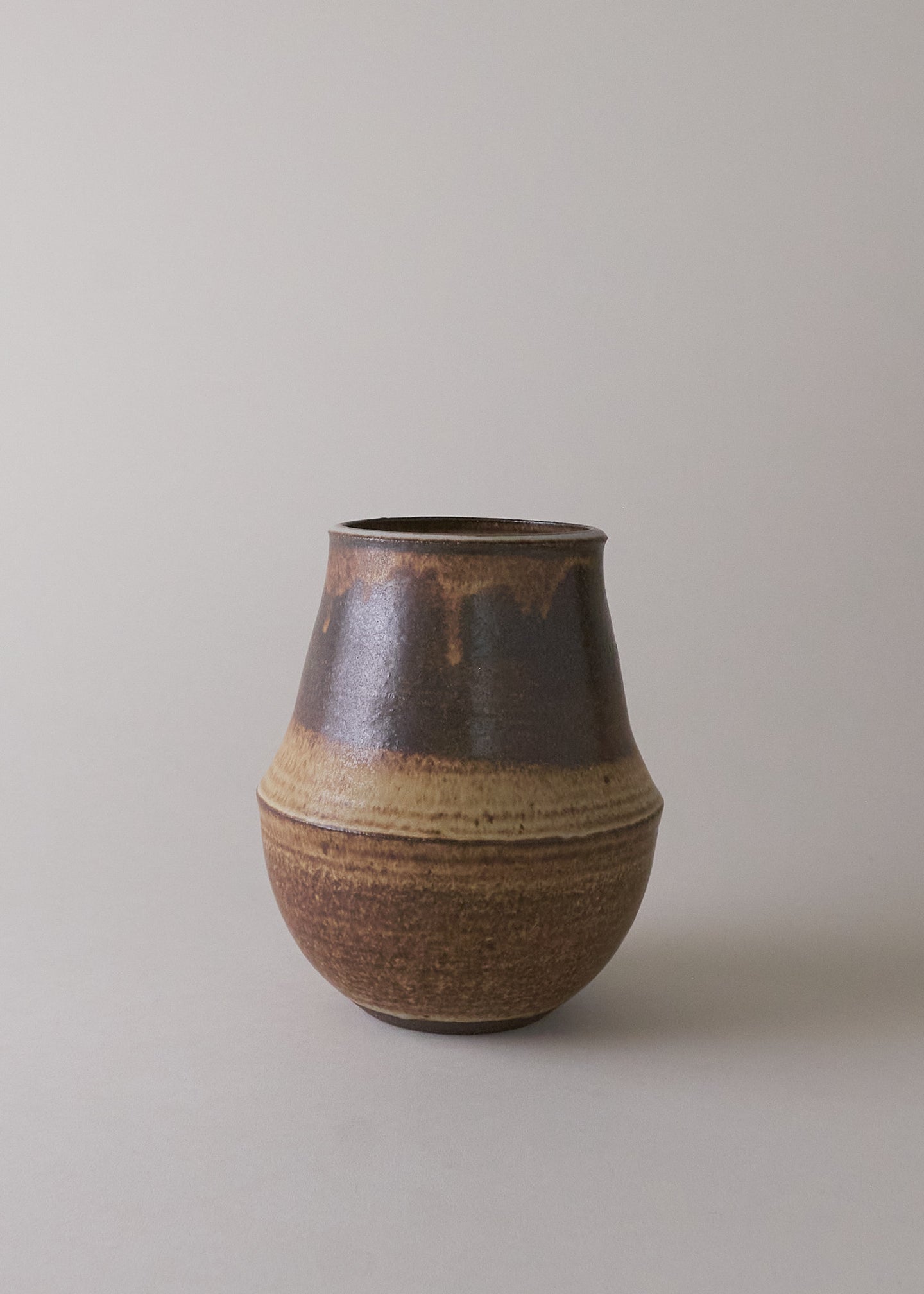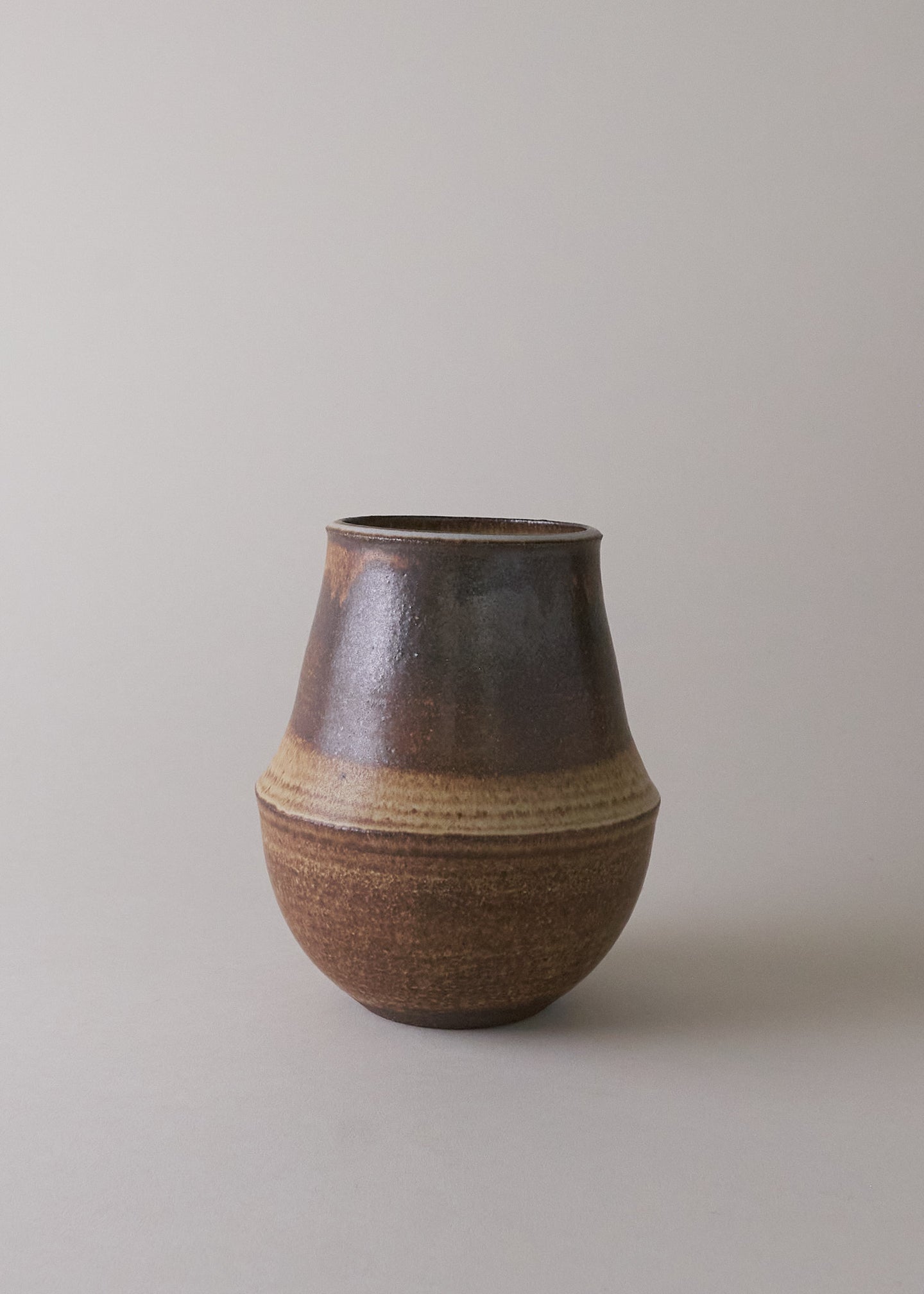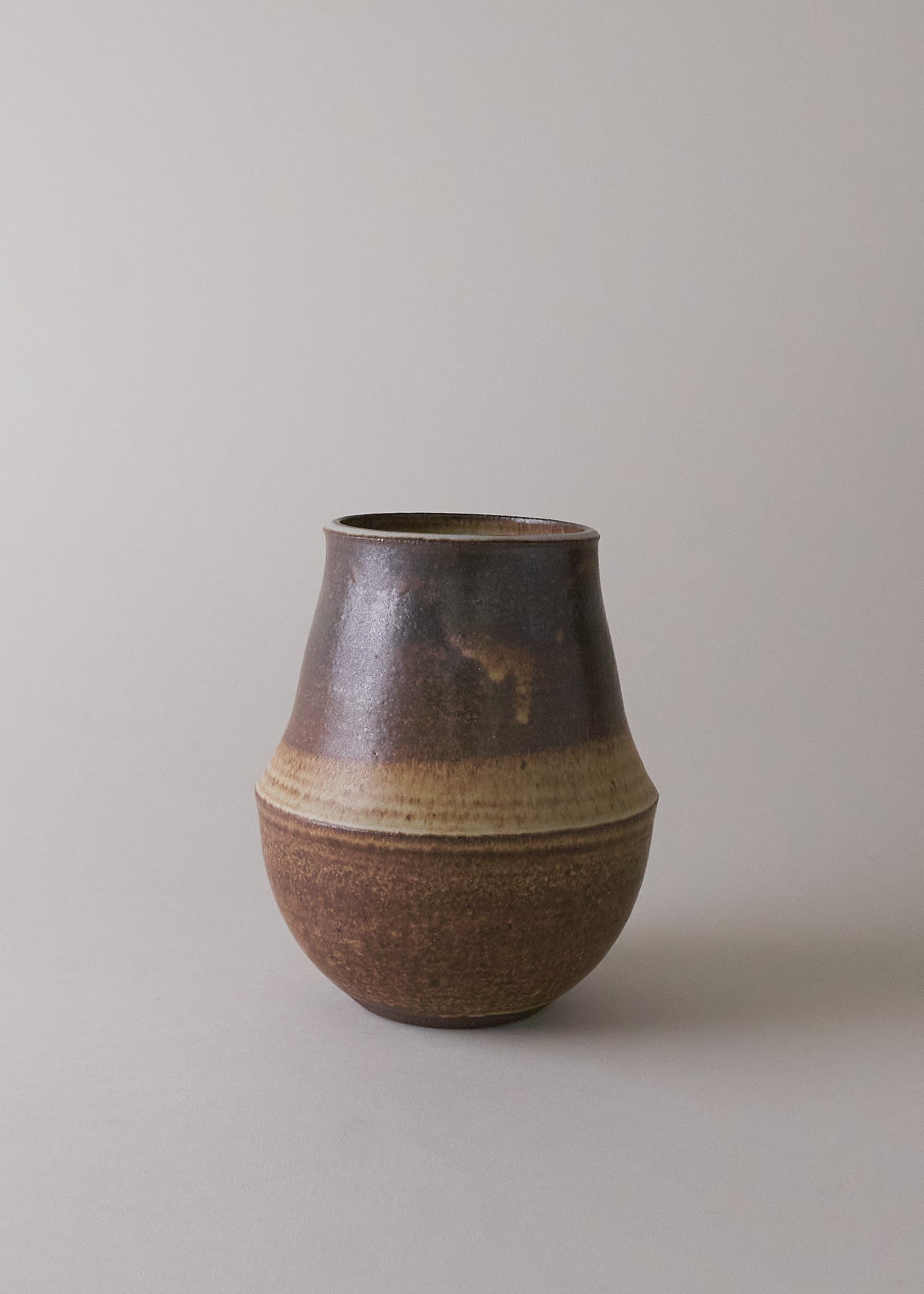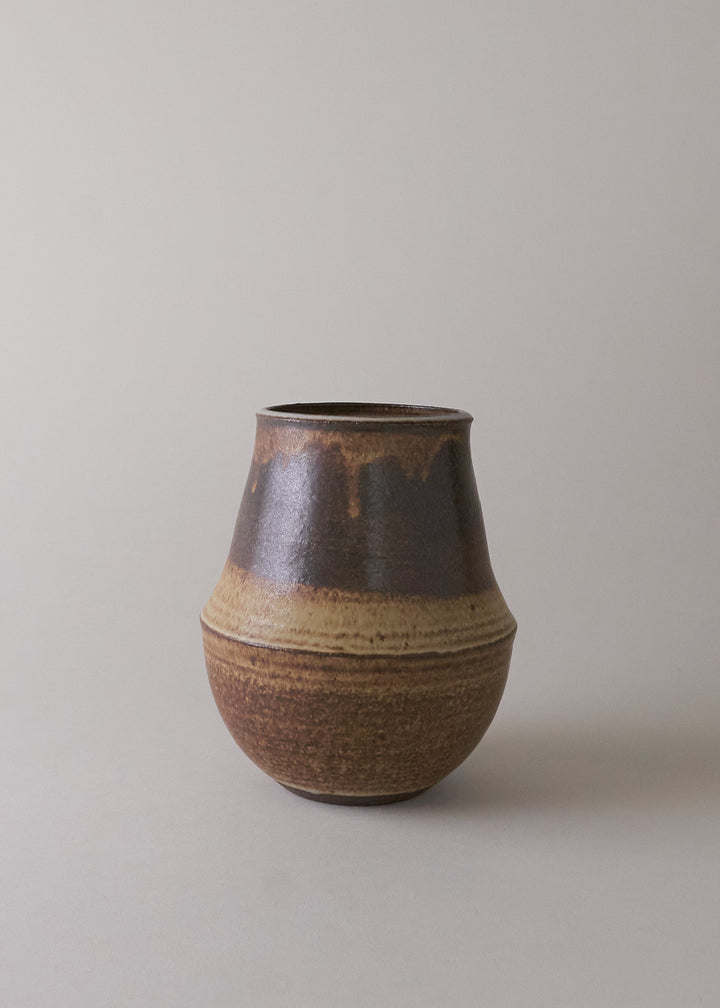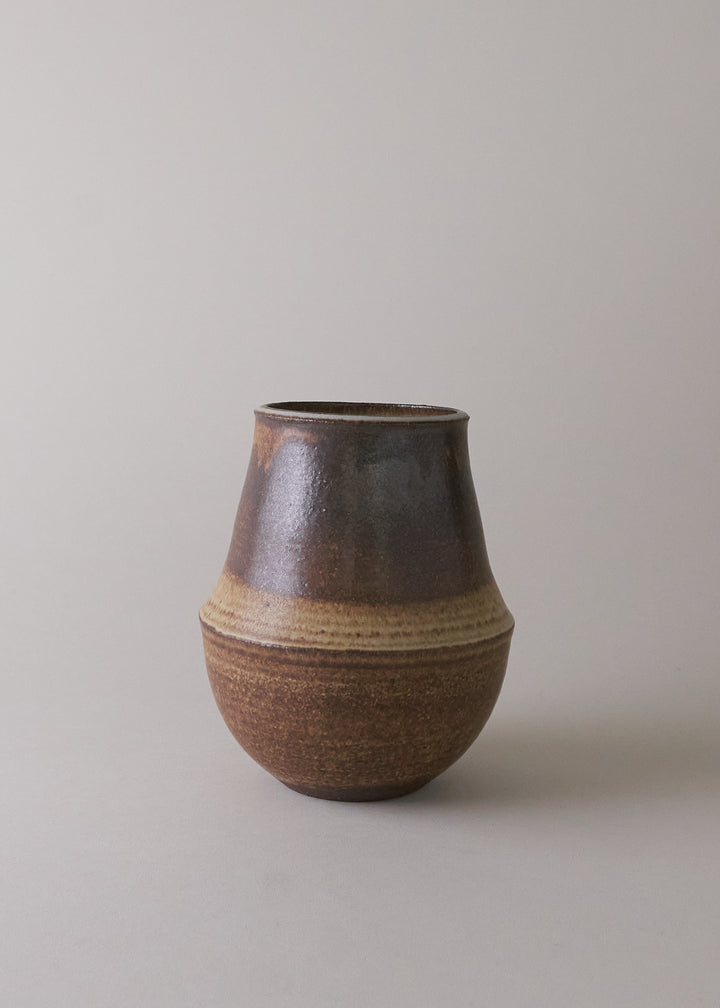 Small Pueblo Vase in Live Oak
A modern take on a traditional form, the Pueblo Vase has an elegantly rounded shape at the base that transitions into an arched line toward the top.  Handmade from stoneware in California, this piece is offered in a rich brown glaze - a rustic yet refined addition to any collection. 
Stock: 1
Dimensions
Height: 5.75" , Diameter: 5.0"
Details
One of a kind.
Handmade in Los Angeles.
Signed and dated by Victoria Morris.
Stoneware with glaze.
Handwash with gentle soap.