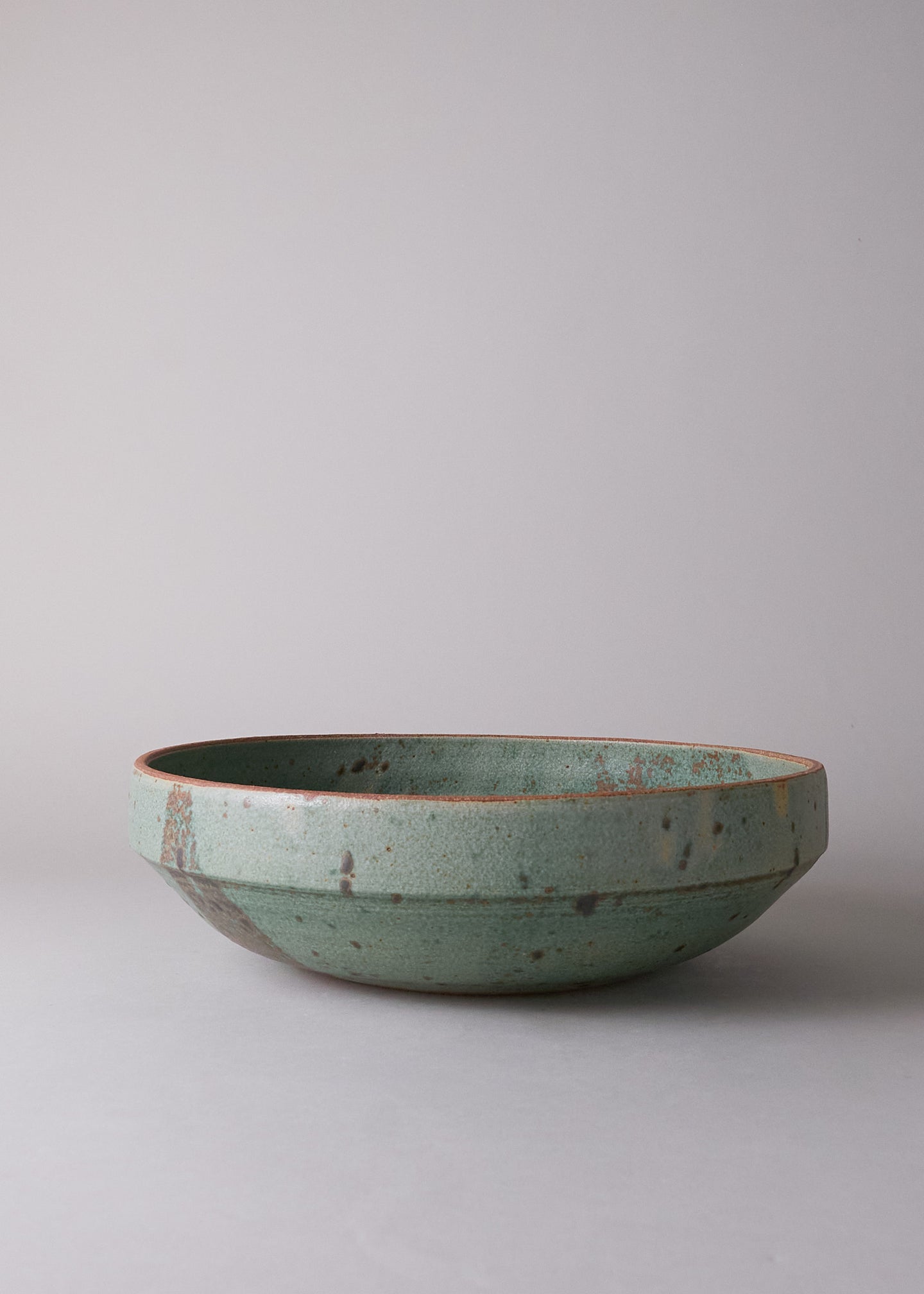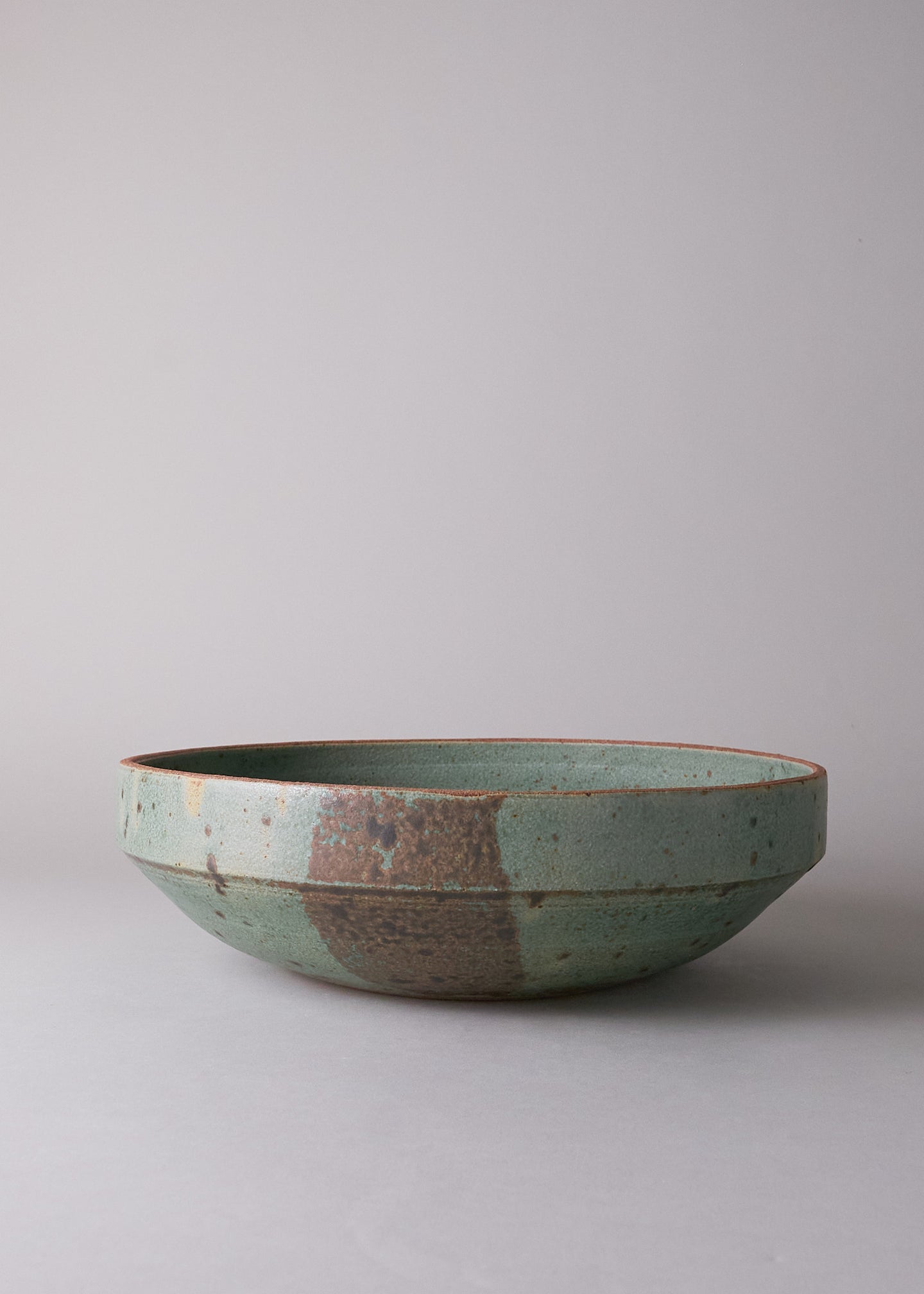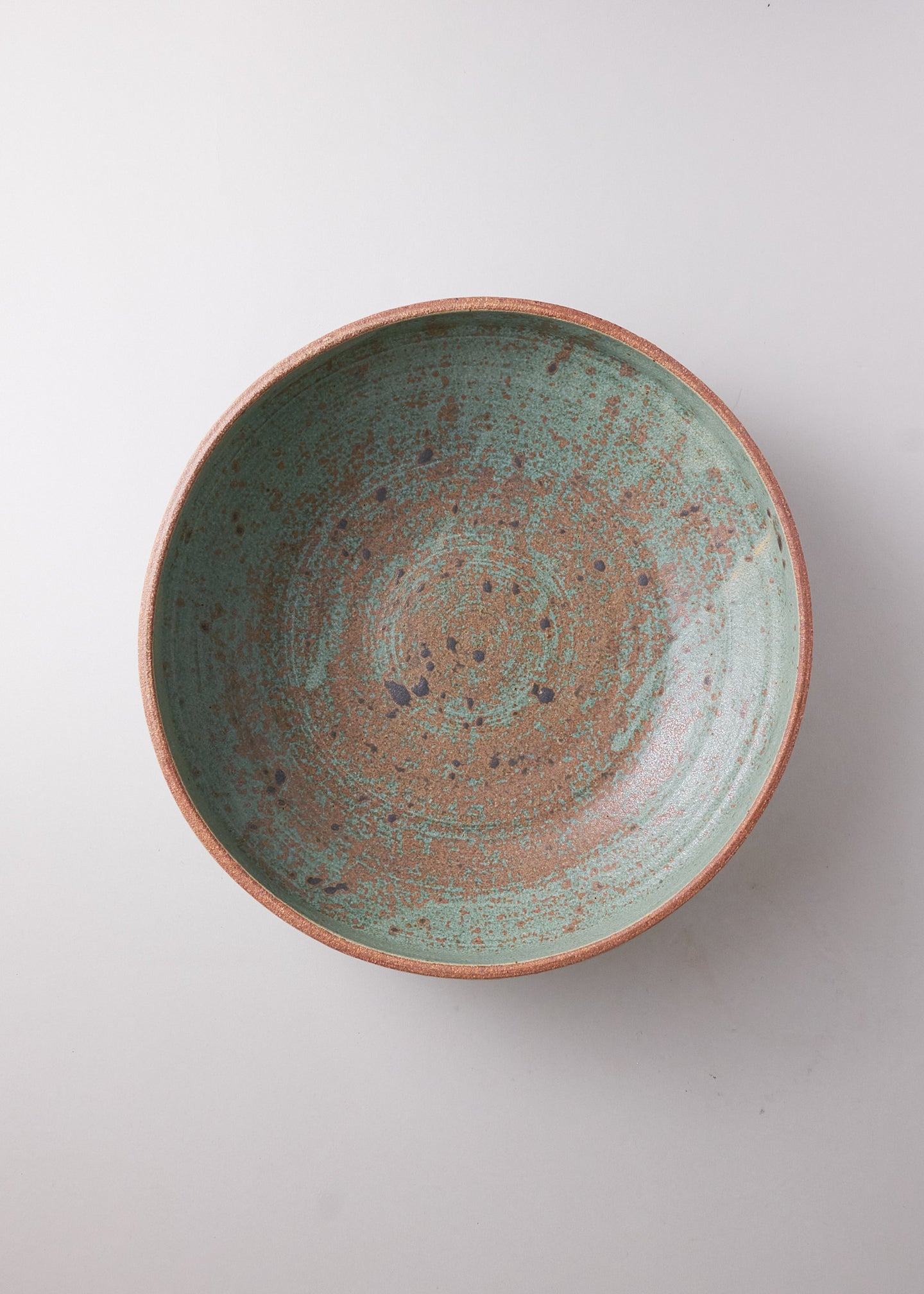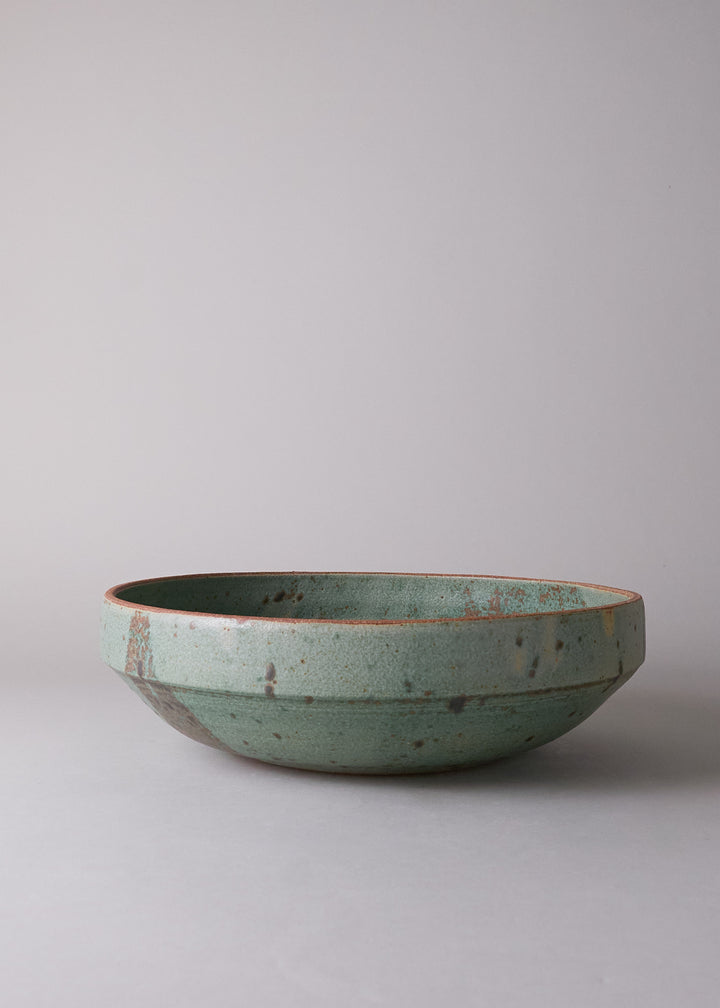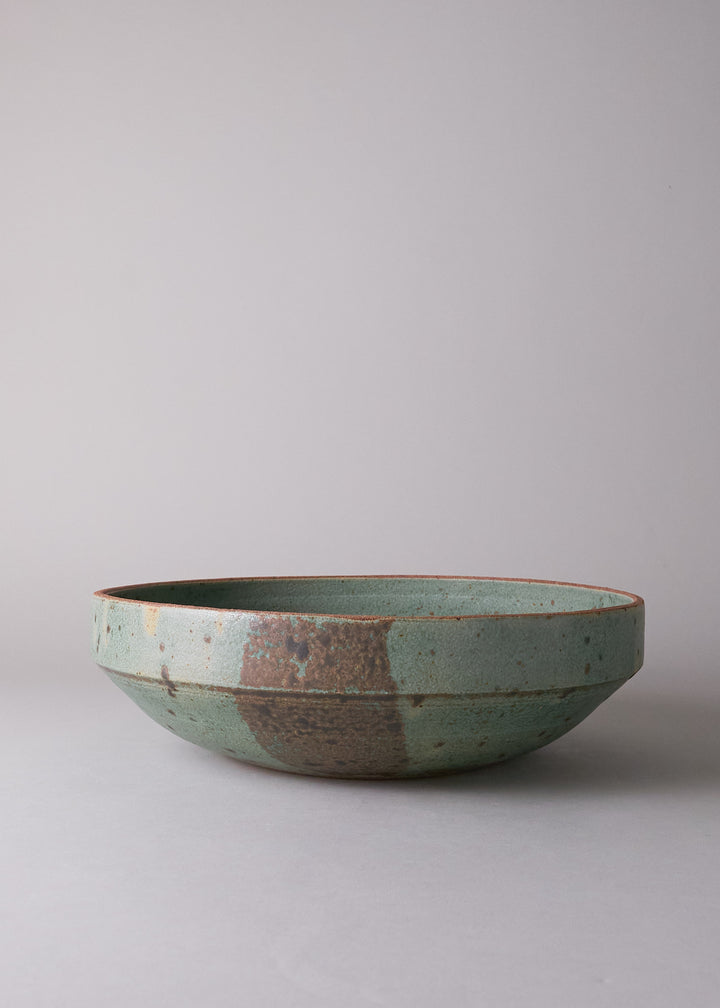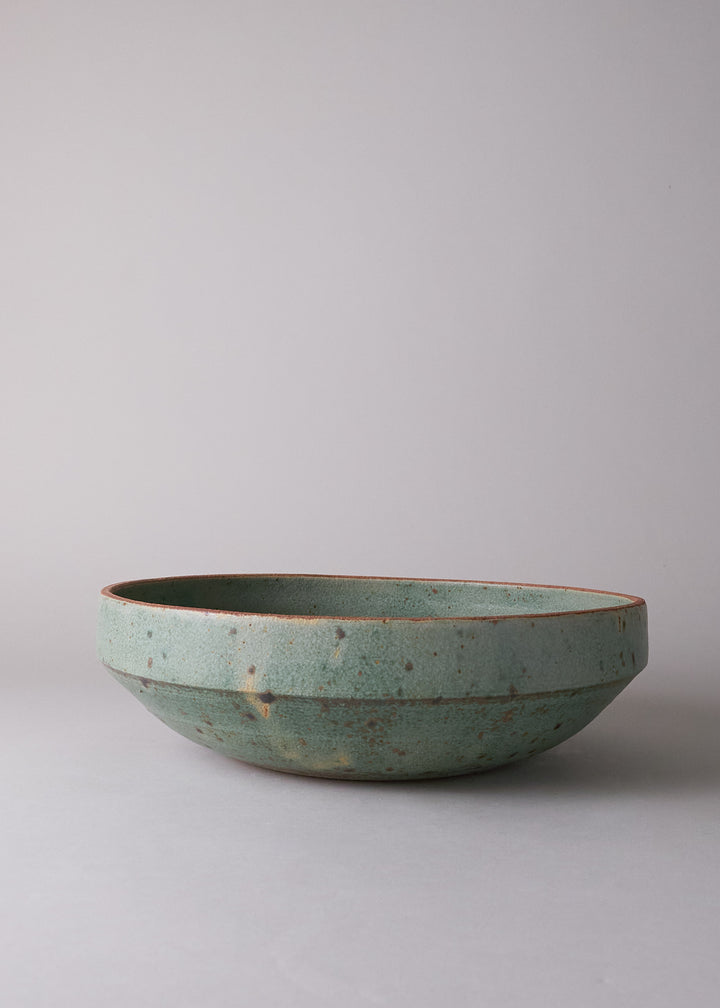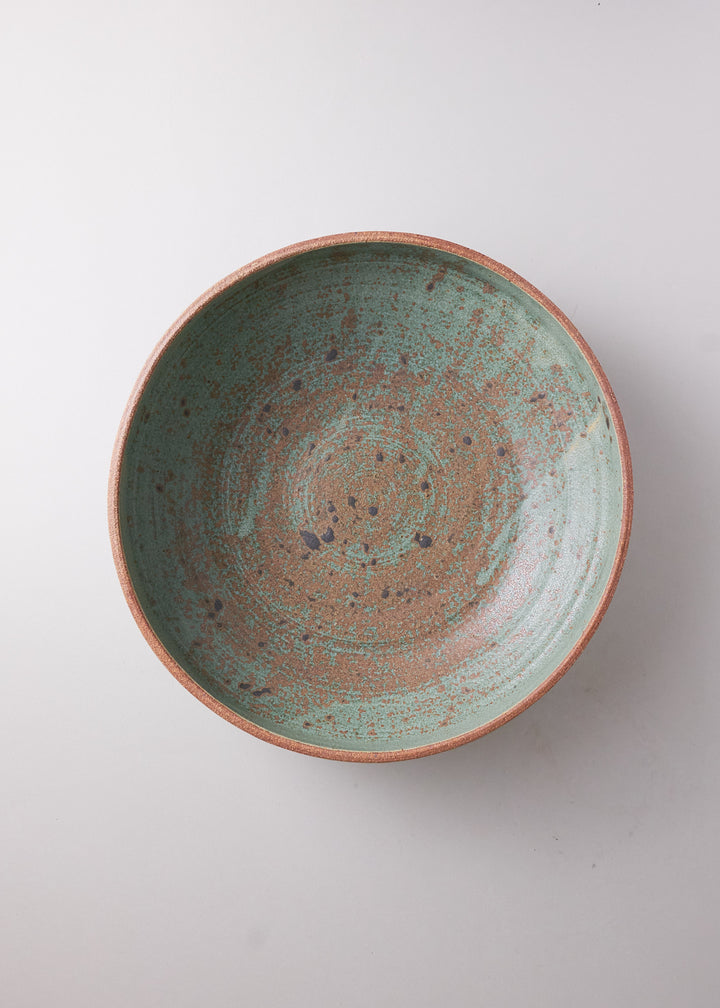 Edge Bowl in Copper
Capturing the essence of California pottery, this stoneware bowl strikes the balance of quiet elegance with an architecturally-focused shape. Handmade in California, and designed to become a functional, timeless work of art. Finished in an earthy copper green glaze. Food Safe. 
Join waitlist
Dimensions
Height: 3.5" , Diameter: 11.0"
Details
One of a kind.
Handmade in Los Angeles.
Signed and dated by Victoria Morris.
Stoneware with glaze.
Handwash with gentle soap.