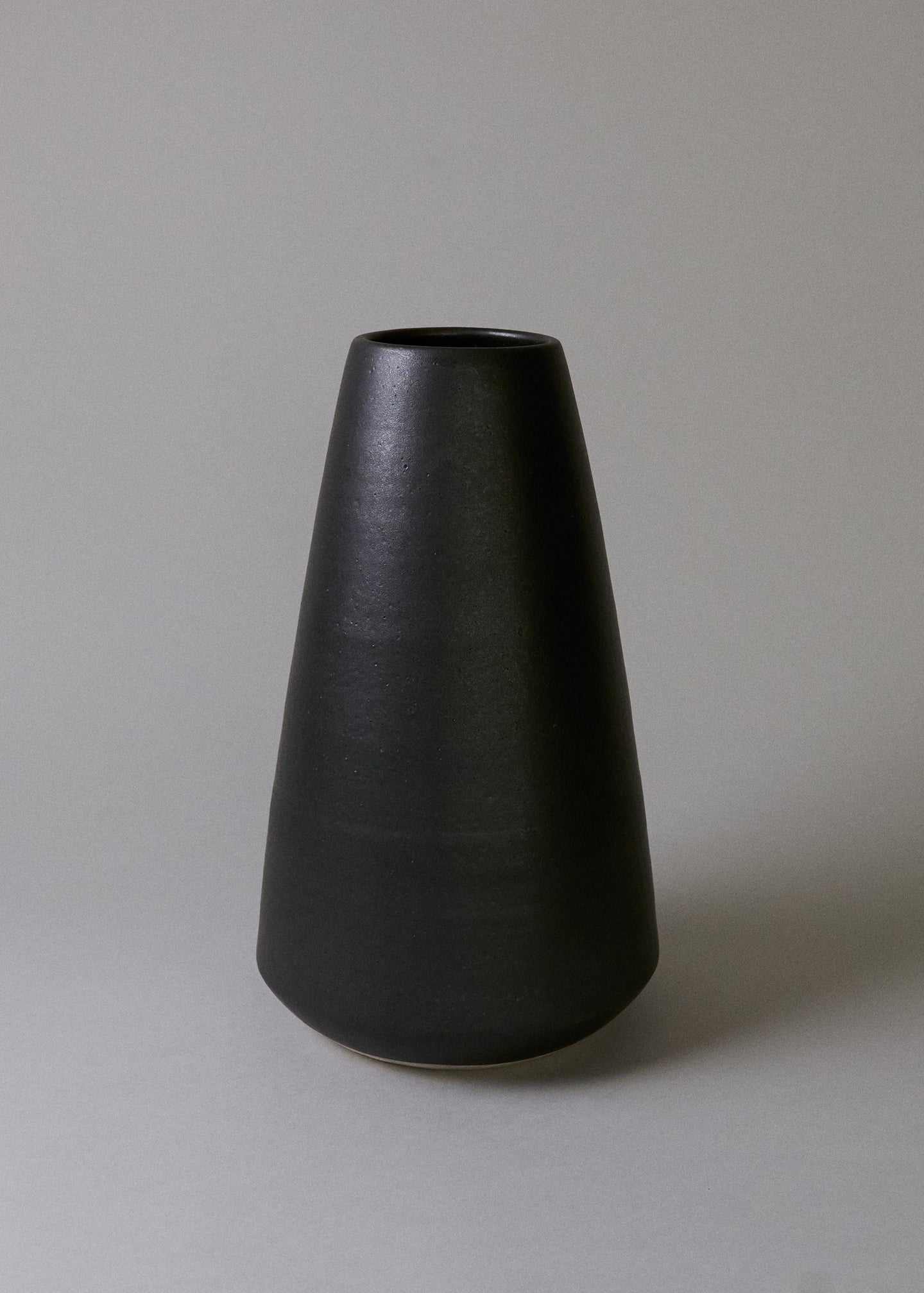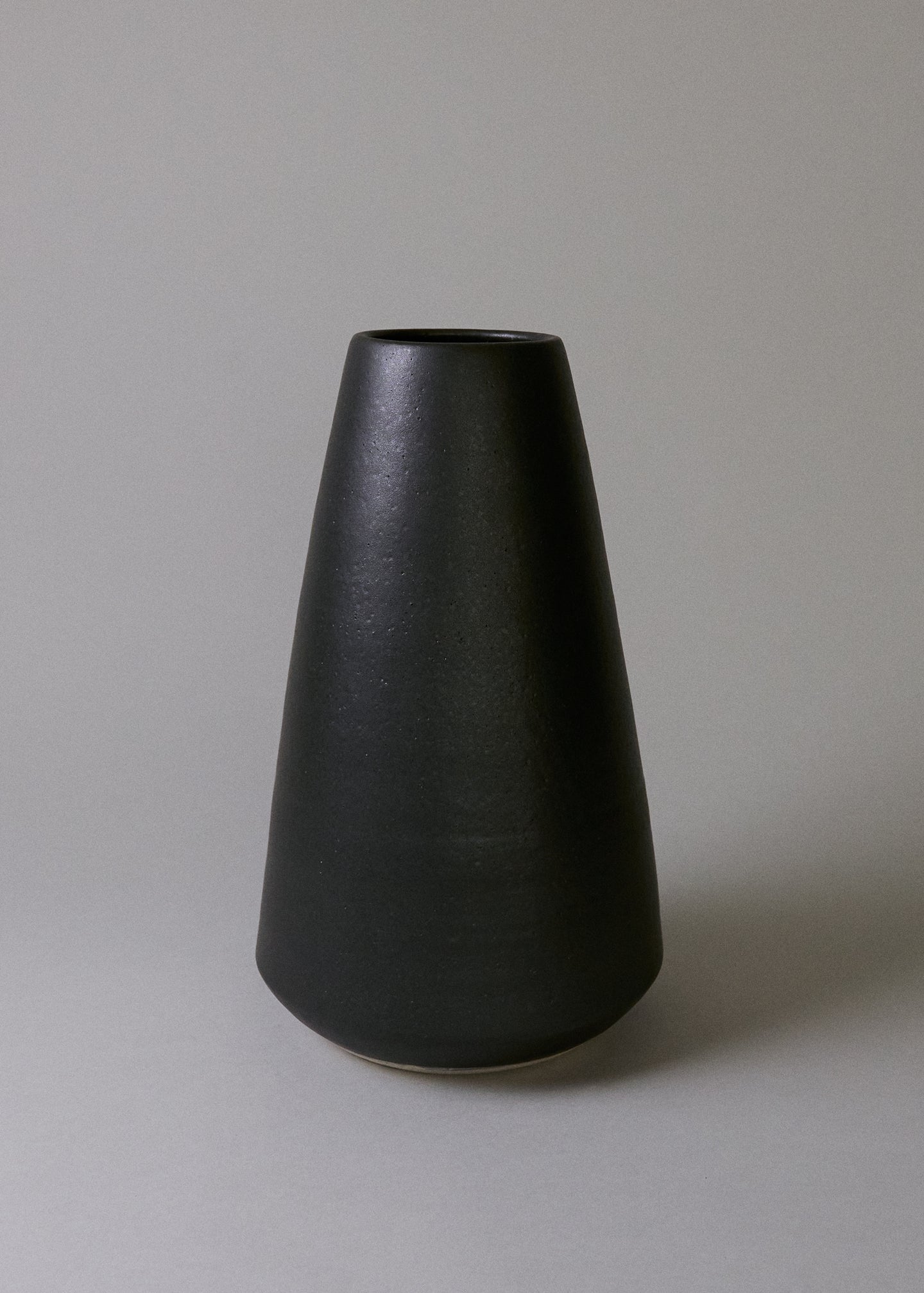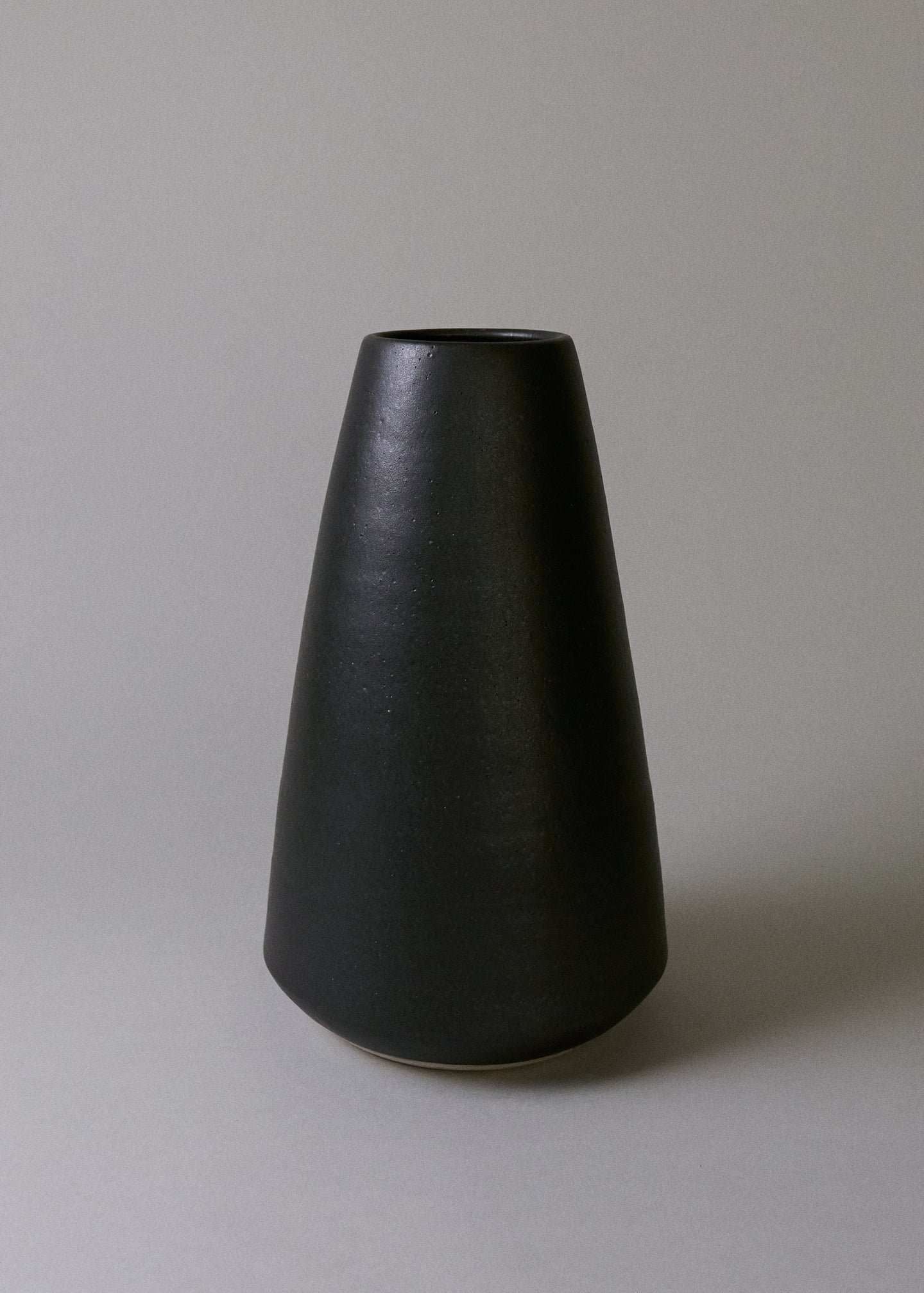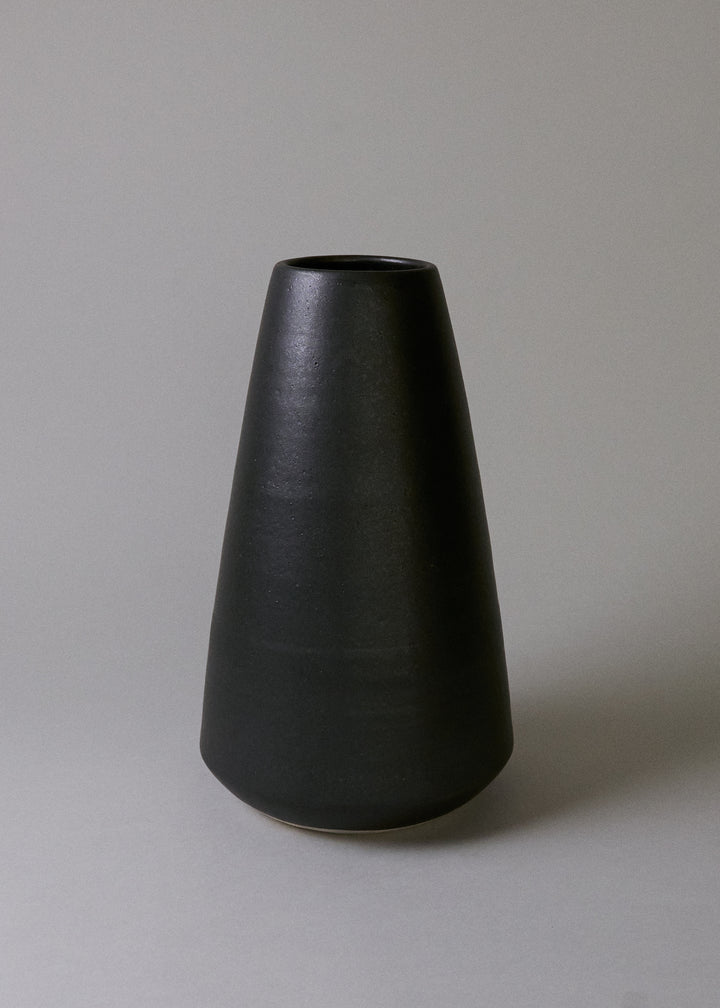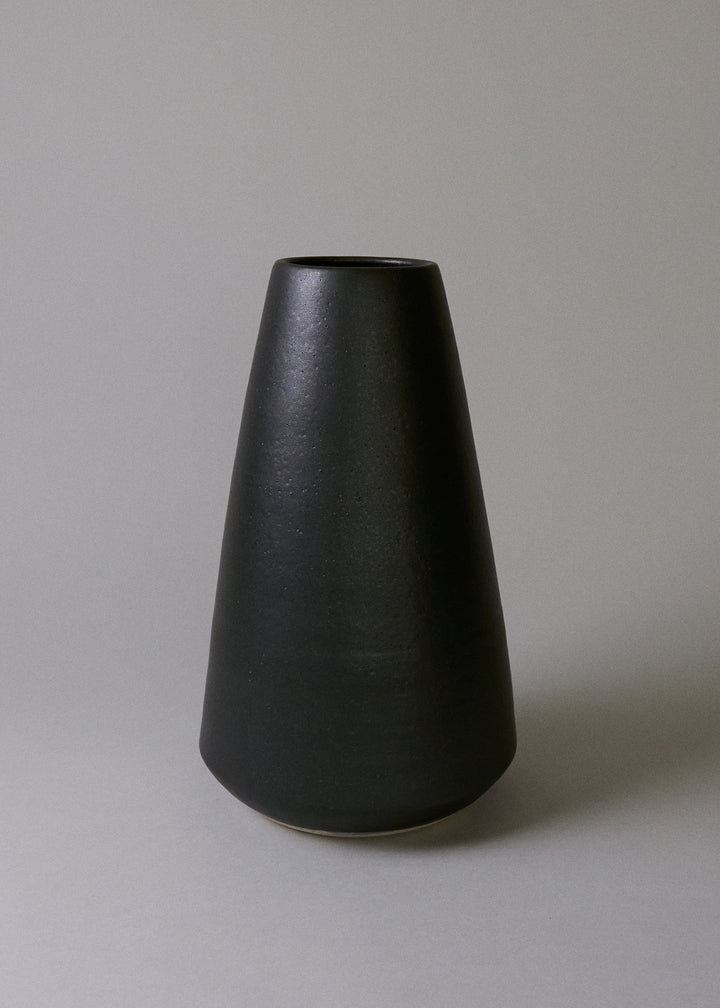 Large Angle Vase in Obsidian
Expertly thrown, this stoneware vase holds an elegant, angular tapered shape ideal for longer stems or freshly cut branches. Handmade in California, this piece is a modern take on a classic, minimalist vessel. Offered in a paired-back satin black finish. 
Stock: 1
Dimensions
Height: 12.0" , Diameter: 7.0"
Details
One of a kind.
Handmade in Los Angeles.
Signed and dated by Victoria Morris.
Stoneware with glaze.
Handwash with gentle soap.