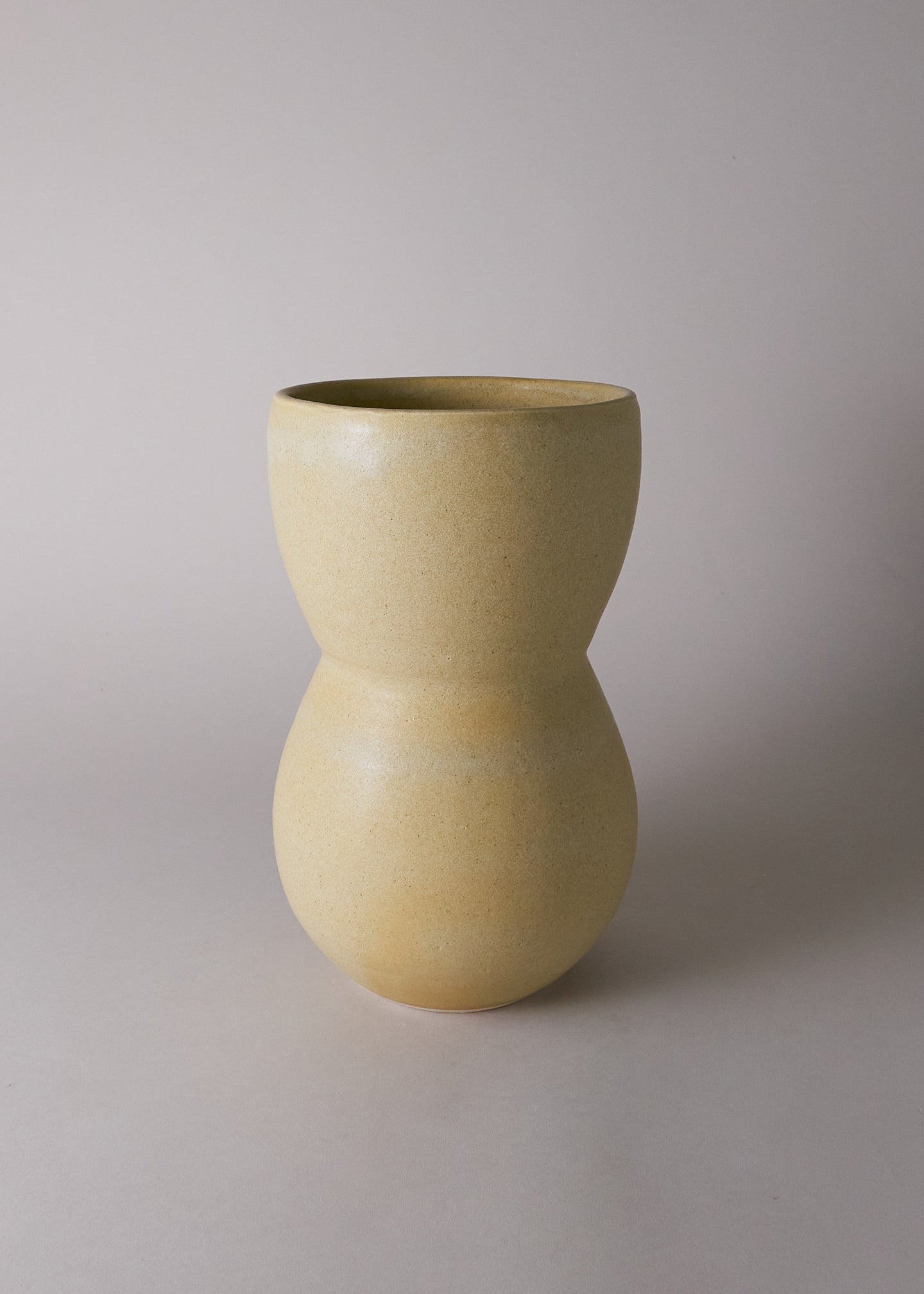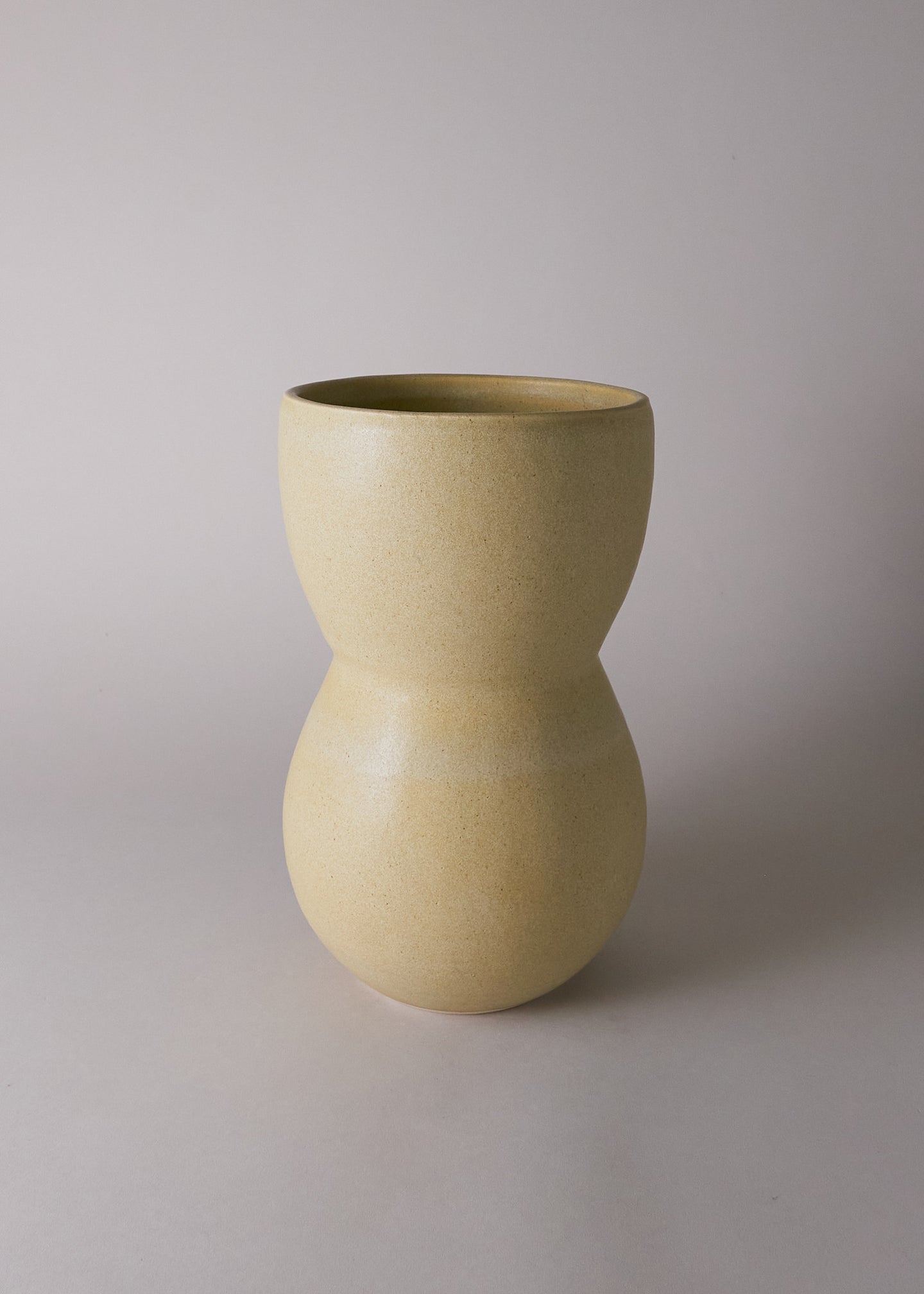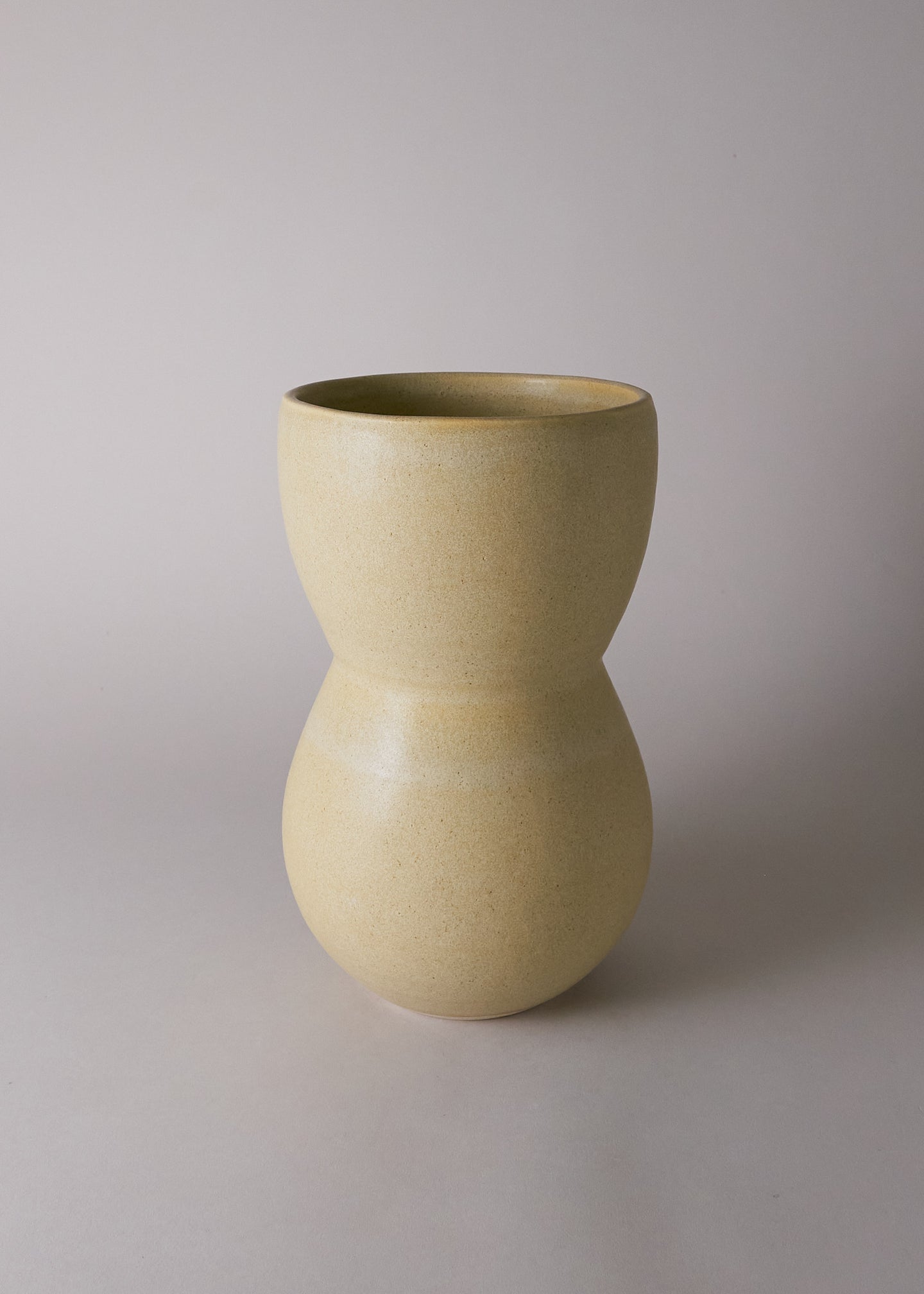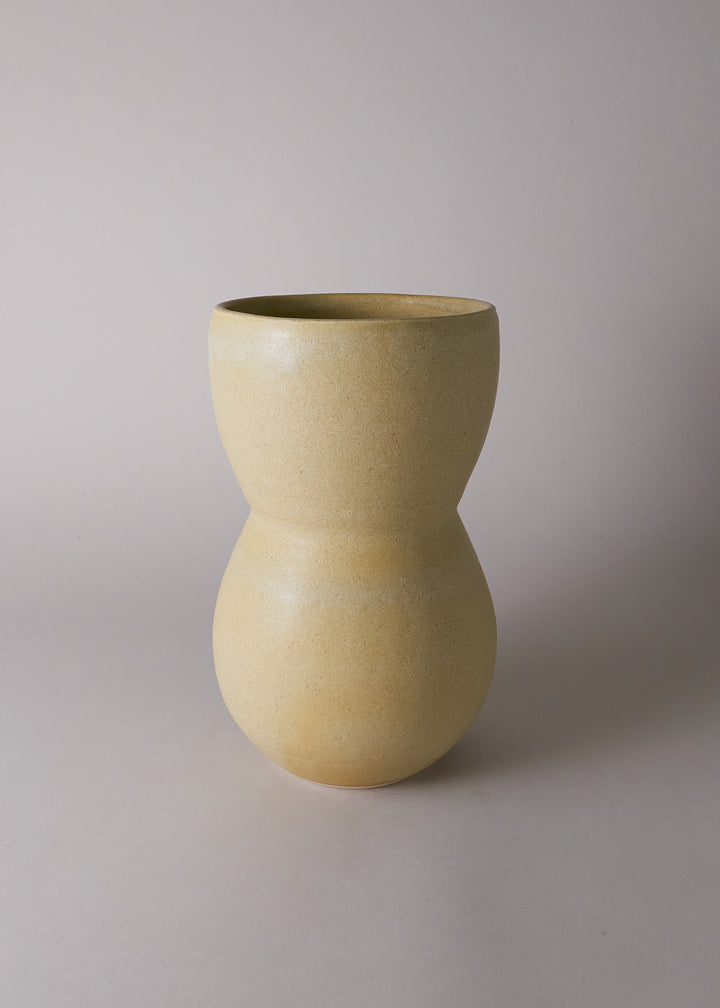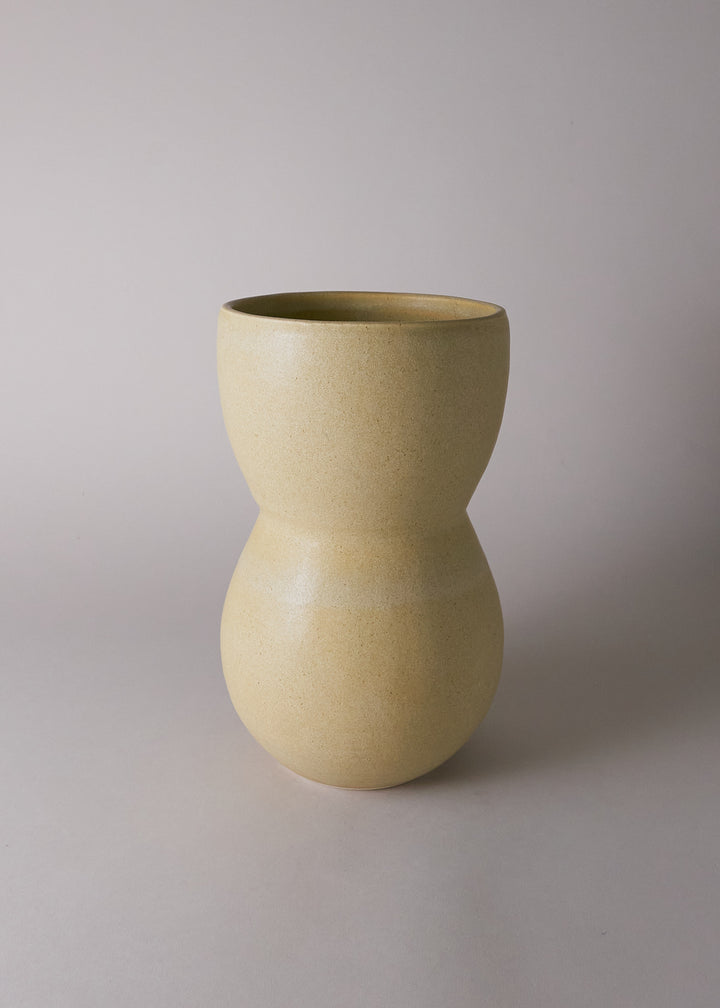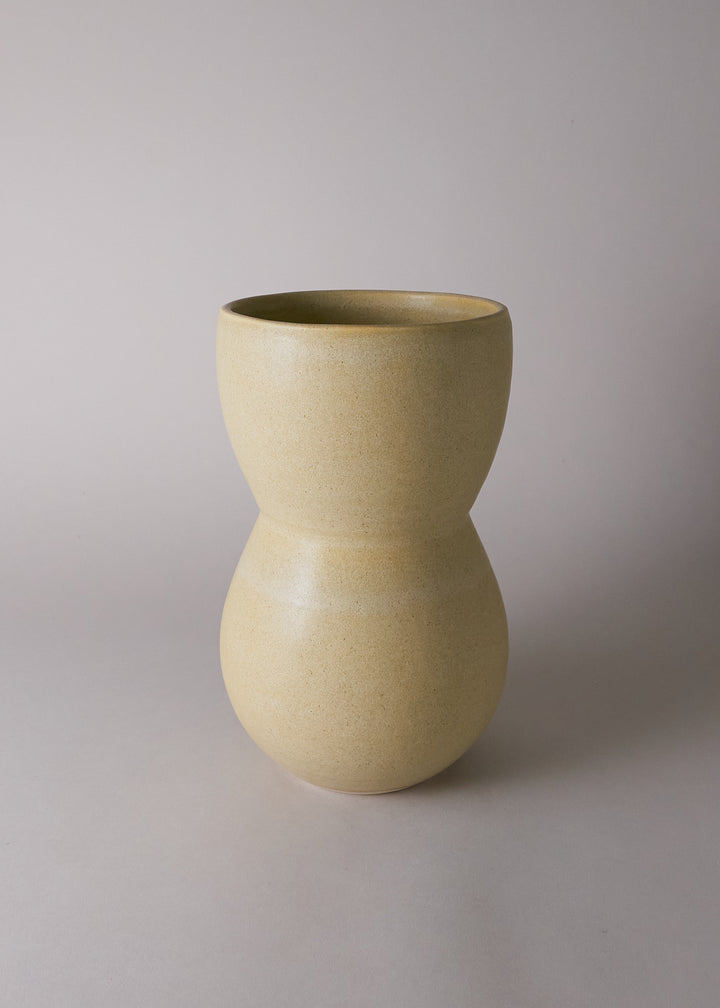 Large Flora Vase No.15 in Ochre
The Flora series vase has a timeless silhouette, ideal for full-branched arrangements or as a stunning  focal-point on its own.   Unlike any other, this one-of-a-kind vase is a collection-worthy statement piece. Made of stoneware and handmade in California.  Offered in a sunny soft yellow glaze. 
Join waitlist
Dimensions
Height: 10.5" , Diameter: 6.25"
Details
One of a kind.
Handmade in Los Angeles.
Signed and dated by Victoria Morris.
Stoneware with glaze.
Handwash with gentle soap.
Condensation can occur, a coaster is recommended if using on porous surfaces.