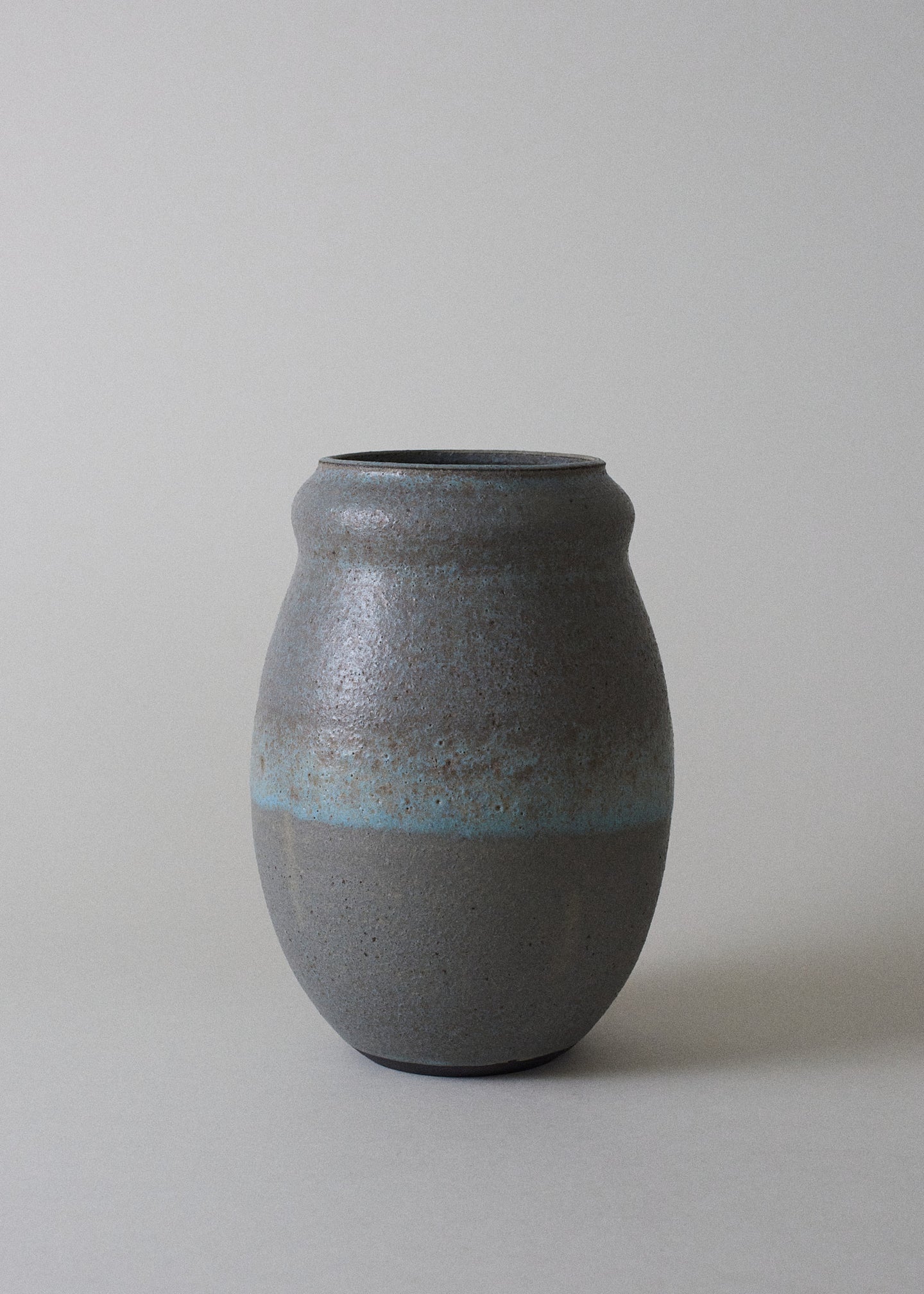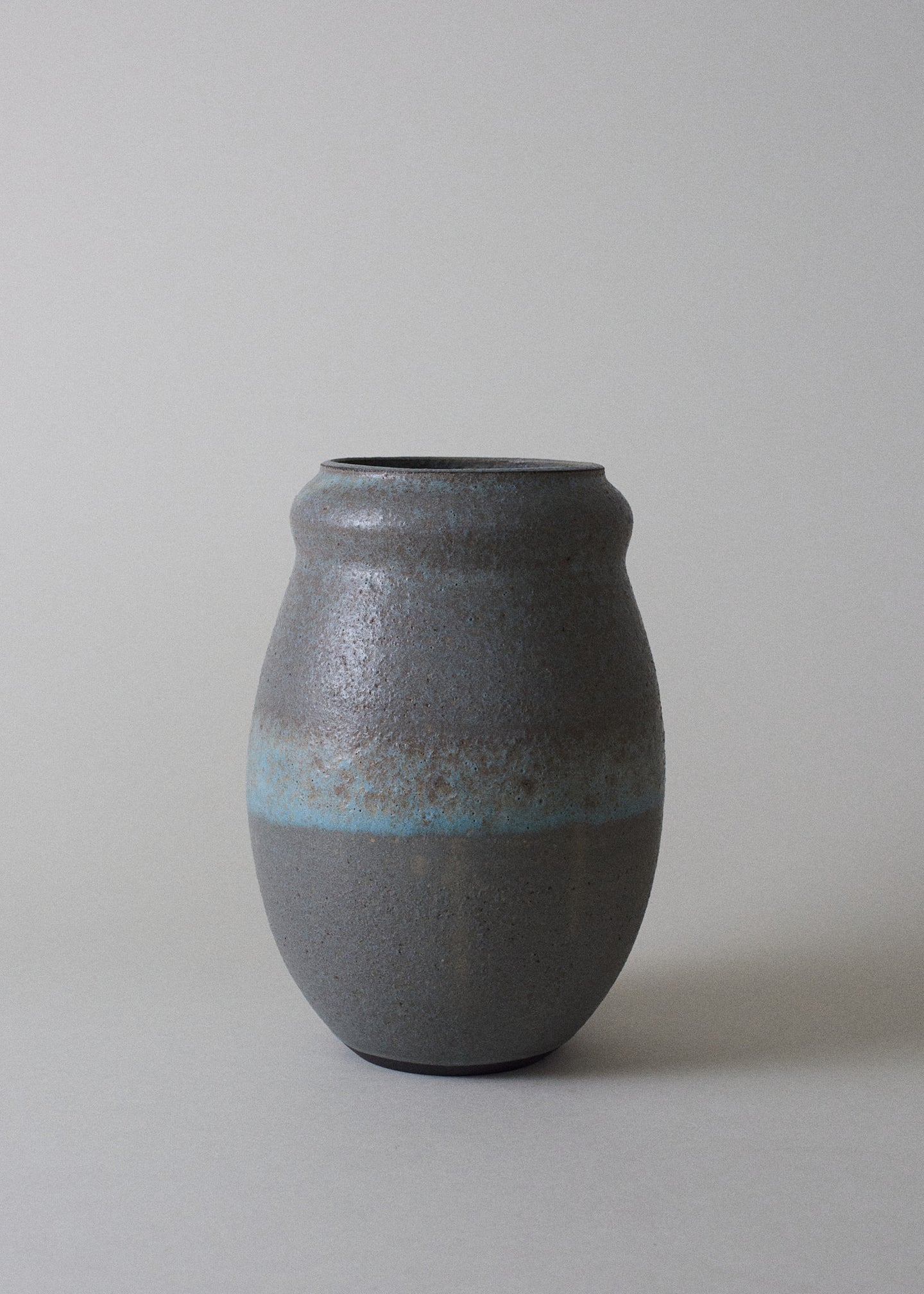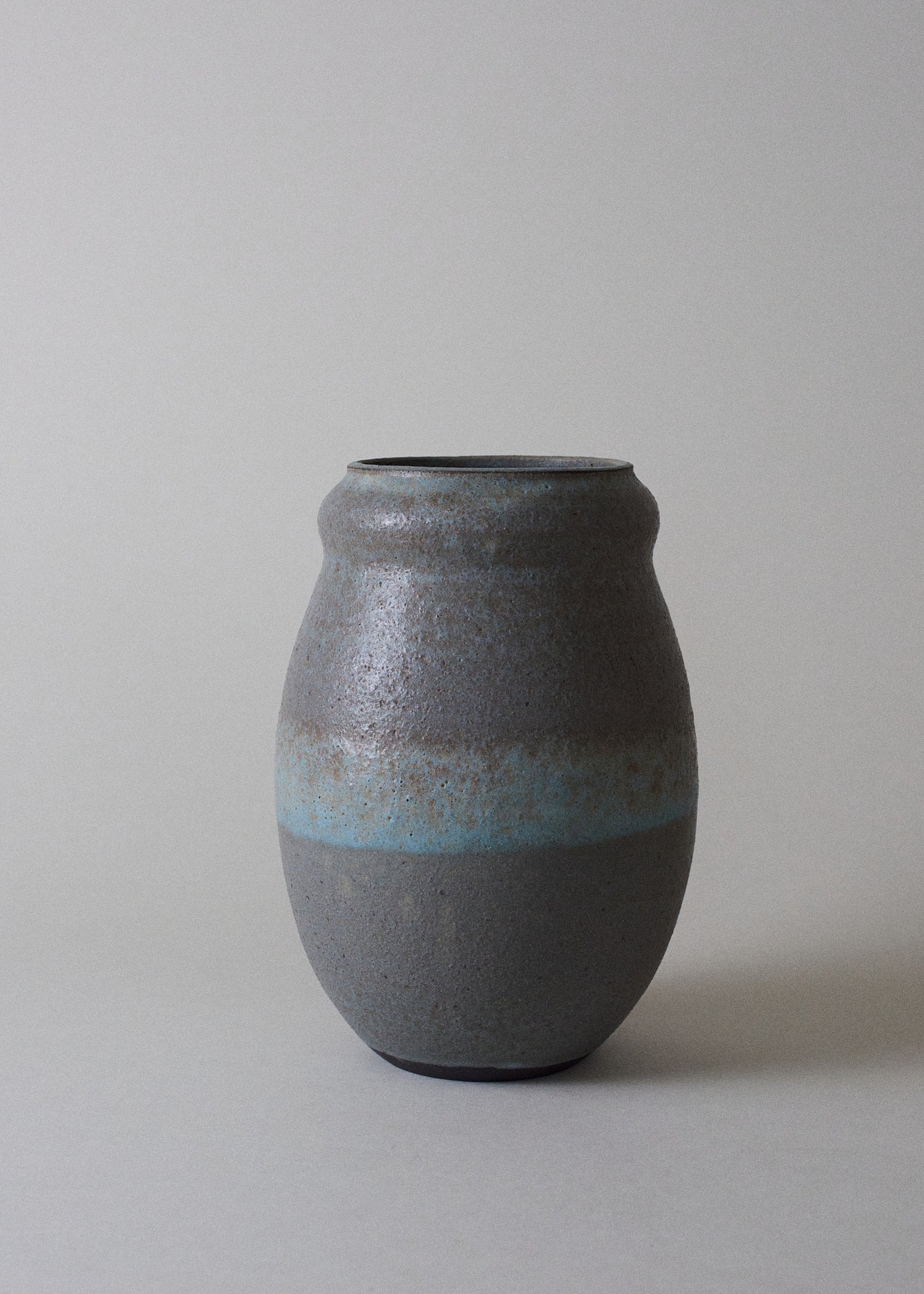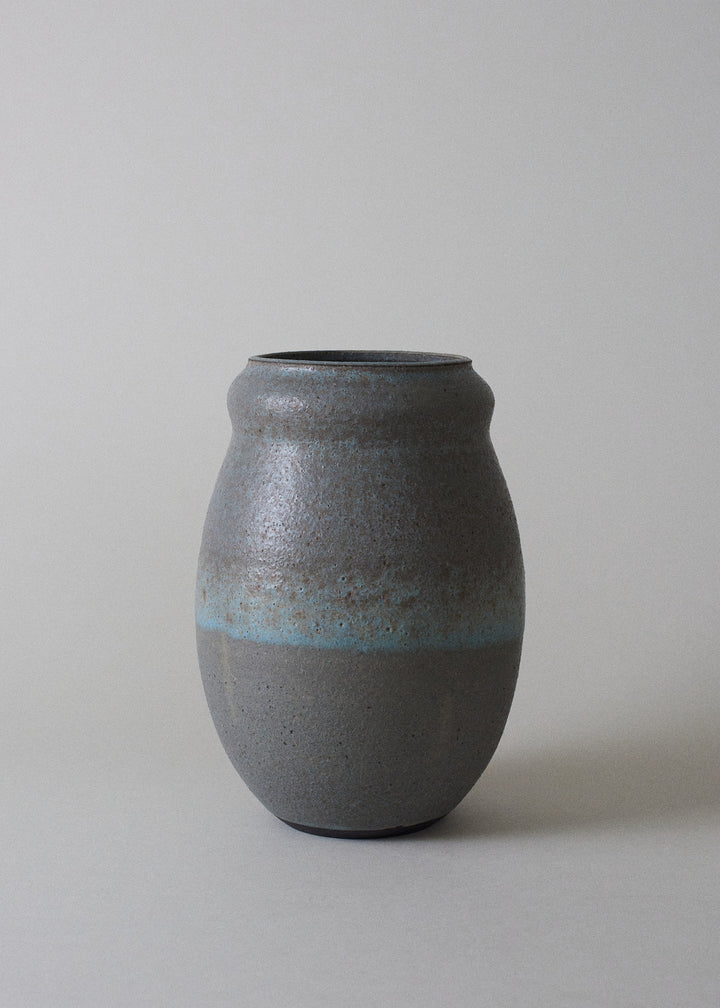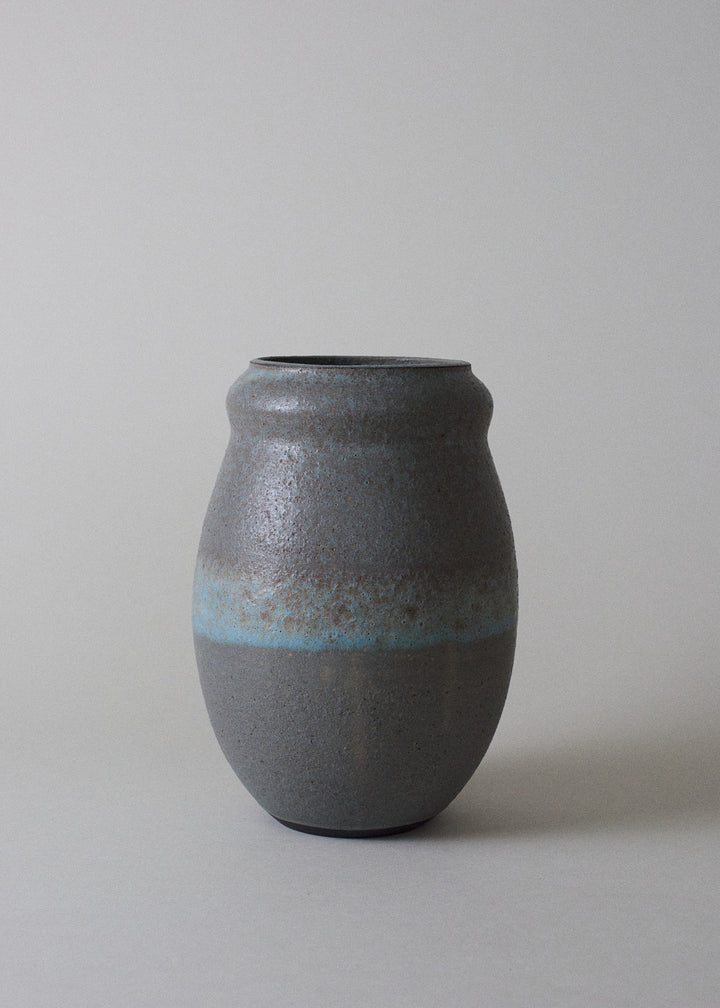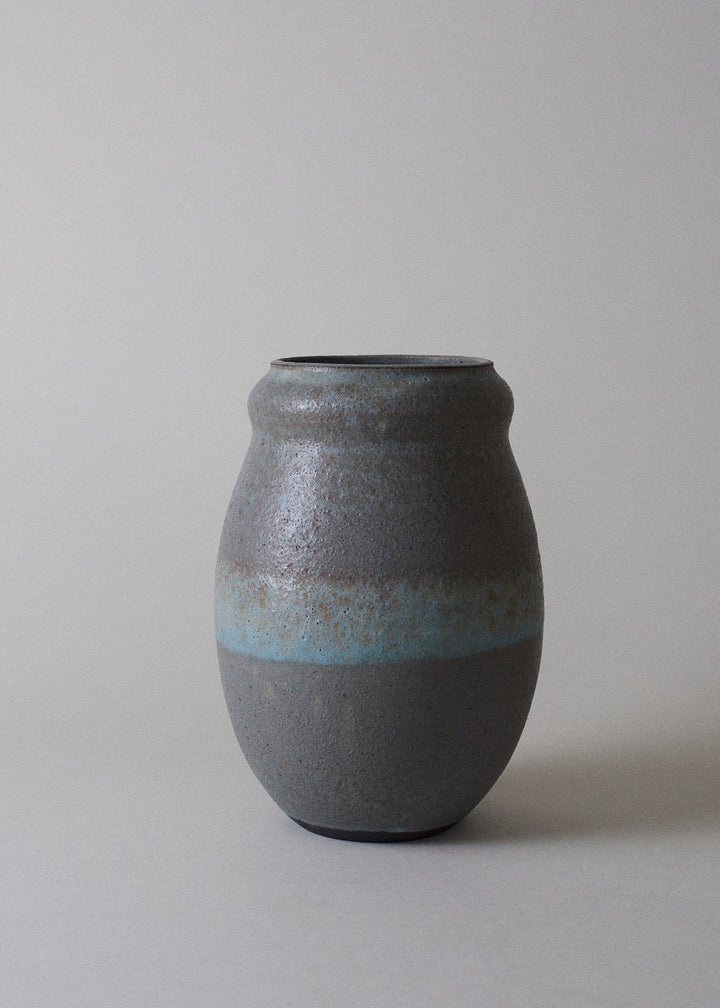 Gourd Vase Series in Pool
Handmade in California, this stoneware vase has a playful-yet-elegant shape, drawing inspiration from the organic curves of a gourd. Offered in a lightly textured grey blue glaze, this piece is one of a kind.
Stock: 1
Dimensions
Height: 8.75" , Diameter: 6.0"
Details
One of a kind.
Handmade in Los Angeles.
Signed and dated by Victoria Morris.
Stoneware with glaze.
Handwash with gentle soap.