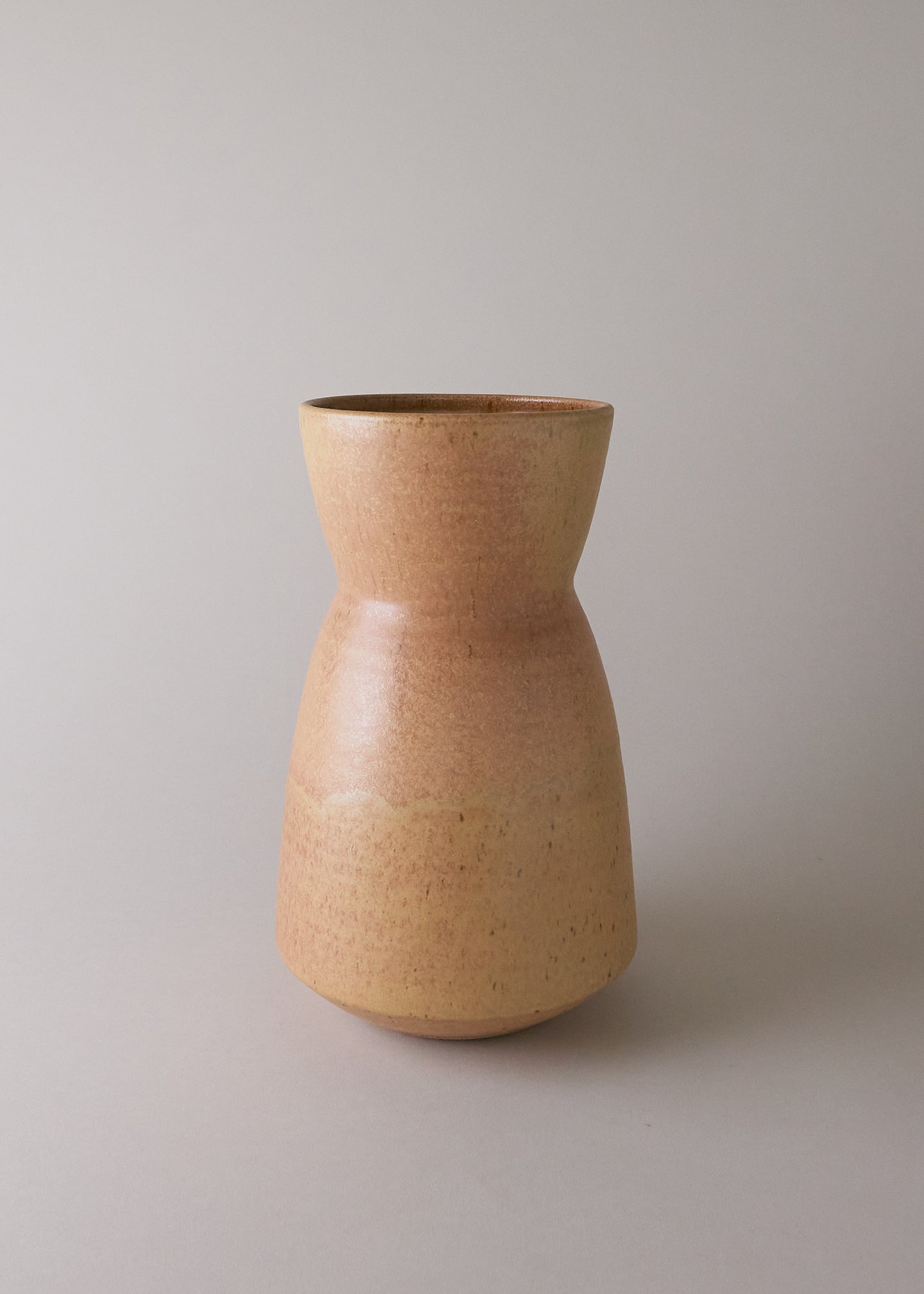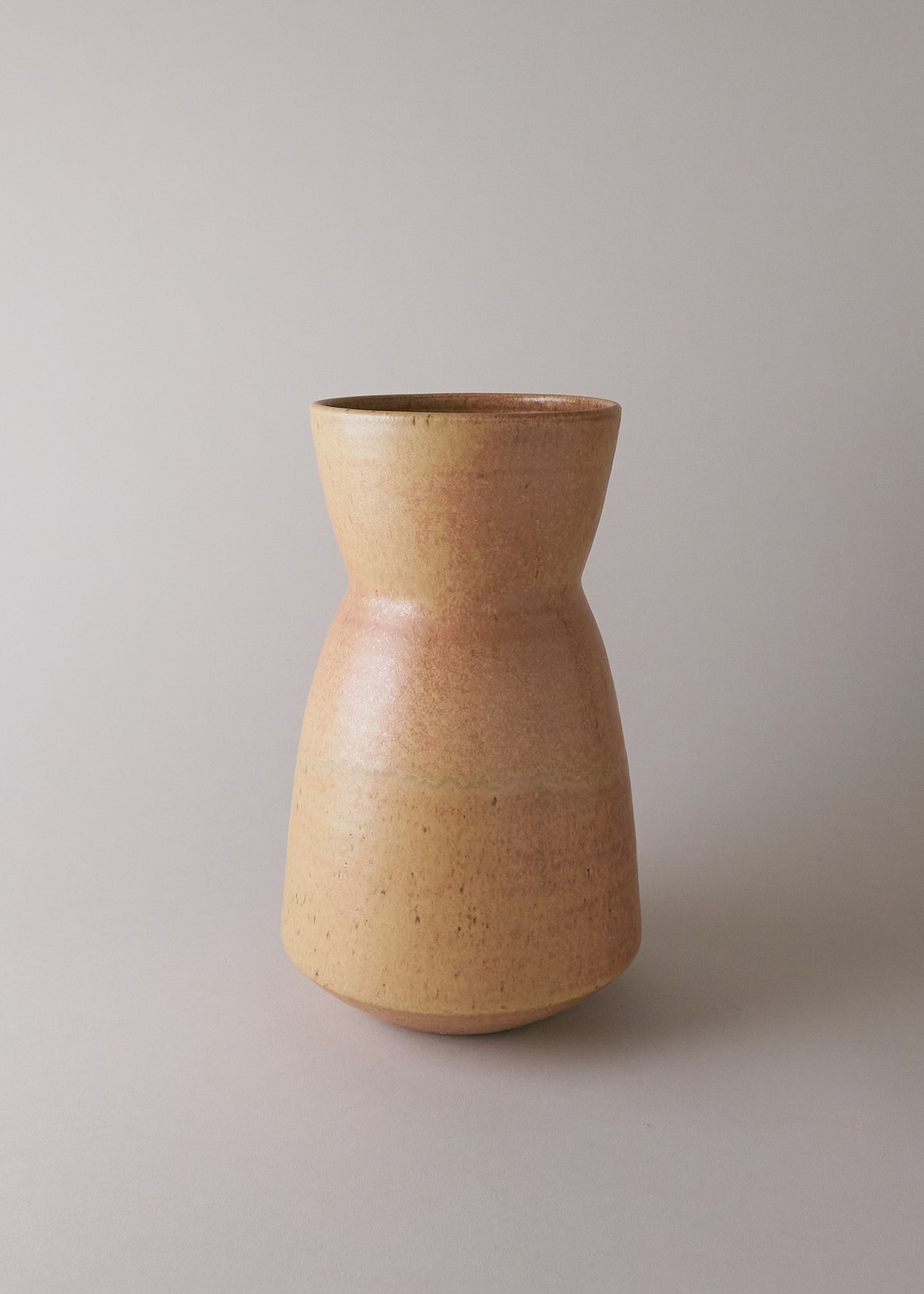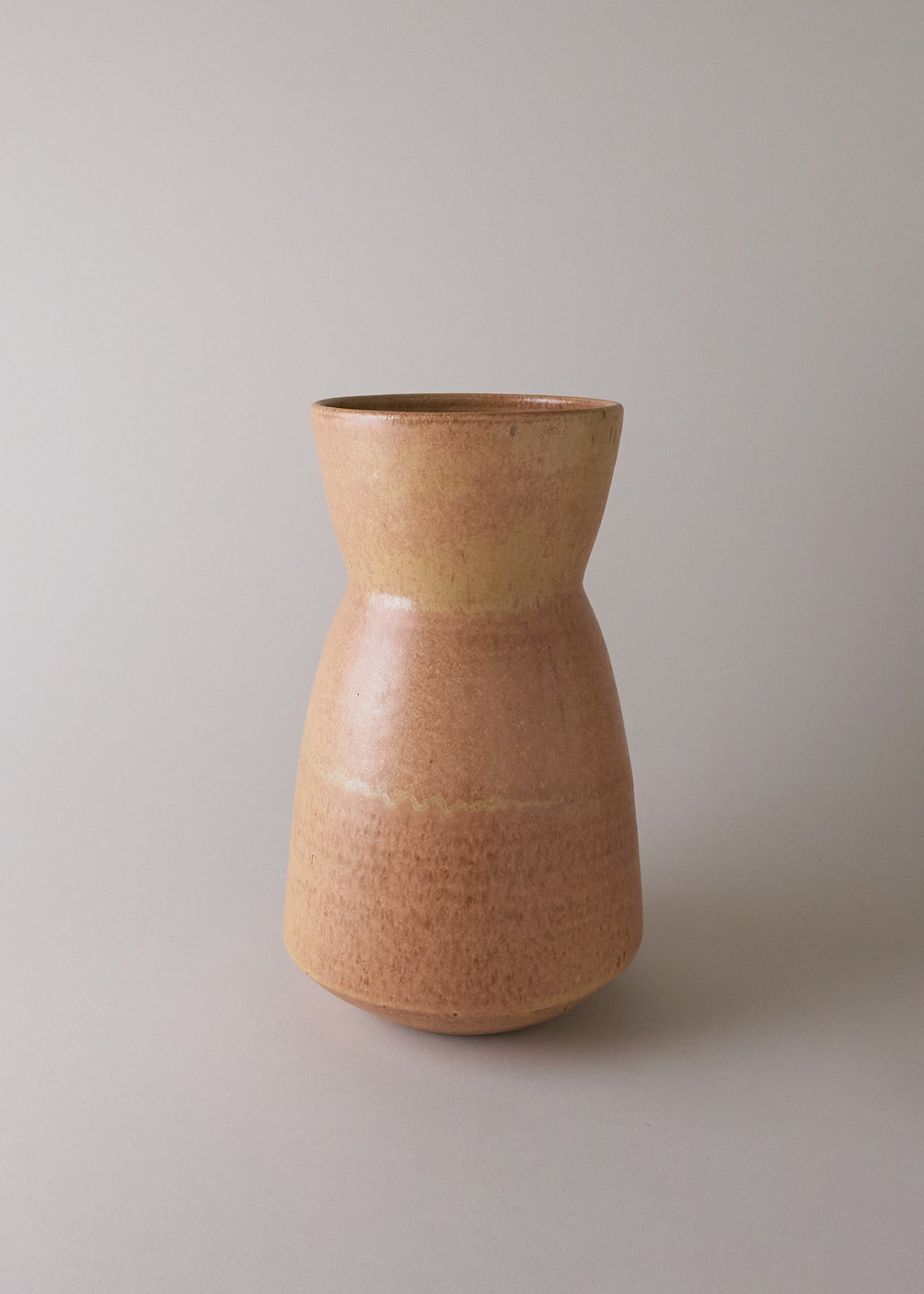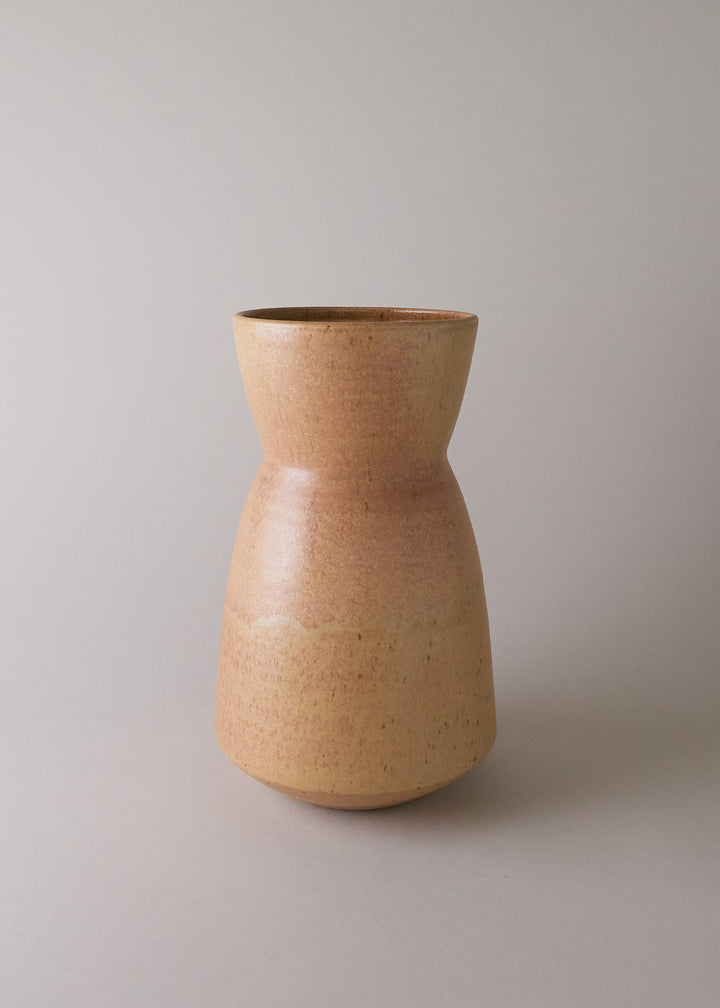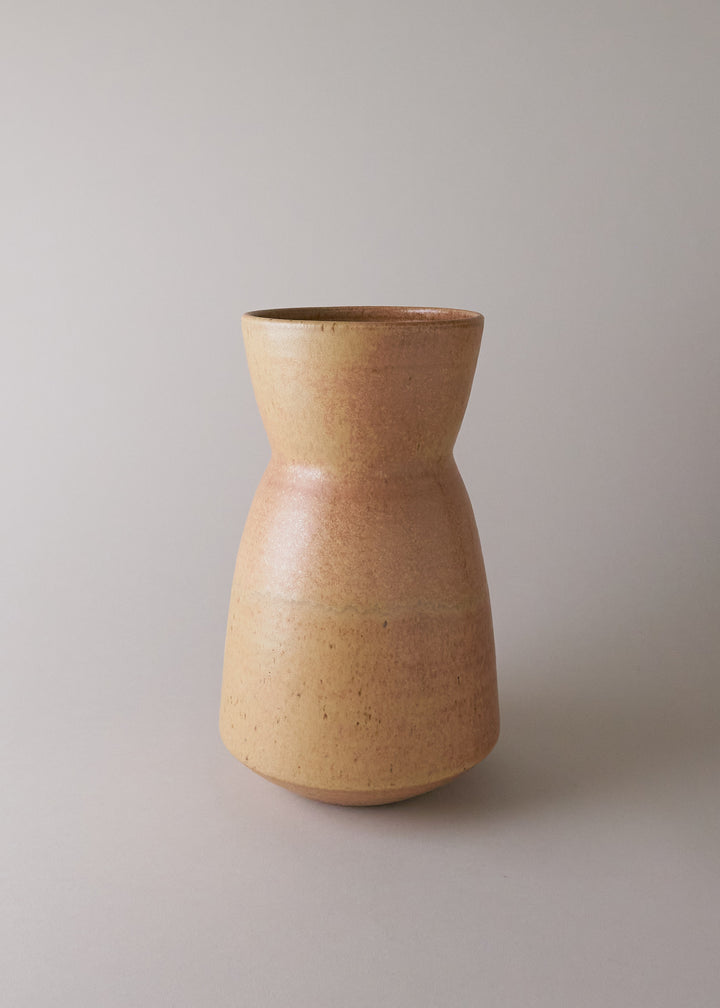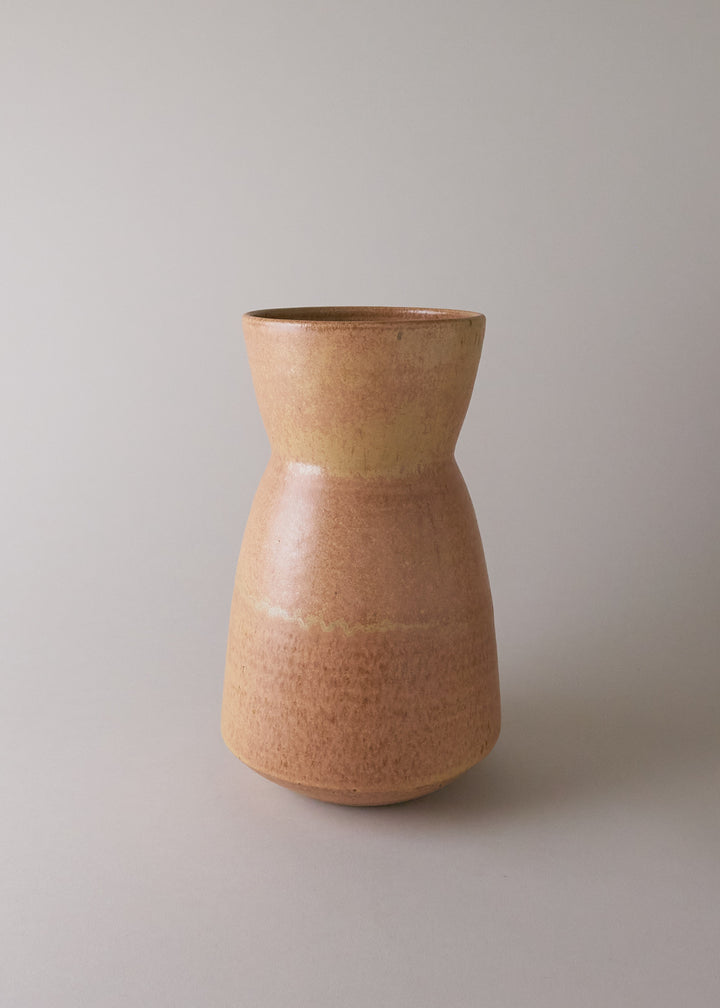 Flora Series Vase No.17 in Jasper
The Flora series vase has a minimal silhouette, ideal for full-branched arrangements or as a stunning  focal-point on its own. Offered in a variegated orange and red jasper glaze for a truly elegant rounded form , tapered neck and a pared back finish that highlights its architectural form.  Unlike any other, this one-of-a-kind vase is a collection-worthy statement piece. Made of stoneware and handmade in California, this unique vessel is expertly thrown, with detailing, and glazing that reflect its form and architectural quality.
Stock: 1
Dimensions
Height: 10" , Diameter: 6"
Details
One of a kind.
Handmade in Los Angeles.
Signed and dated by Victoria Morris.
Stoneware with glaze.
Handwash with gentle soap.