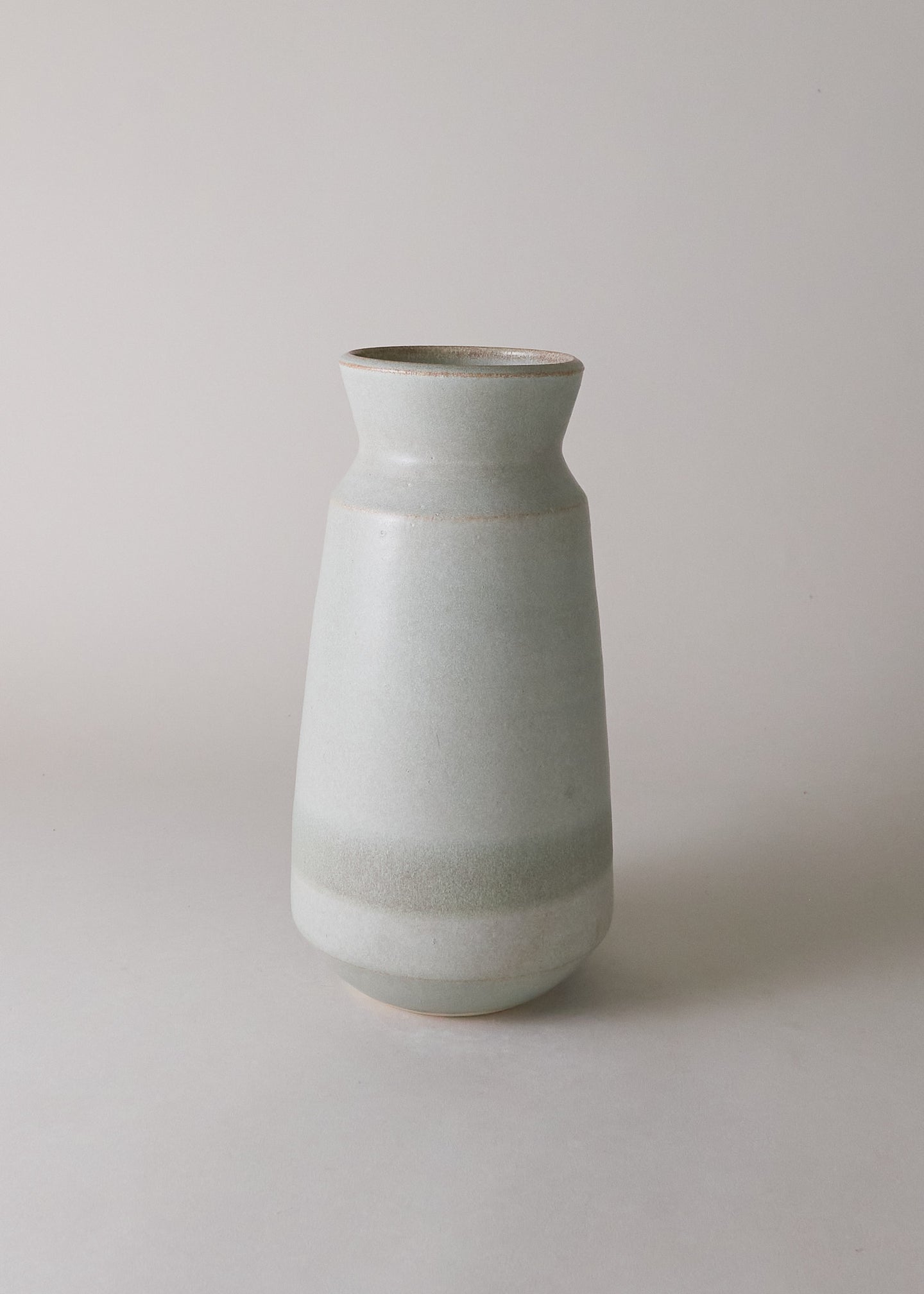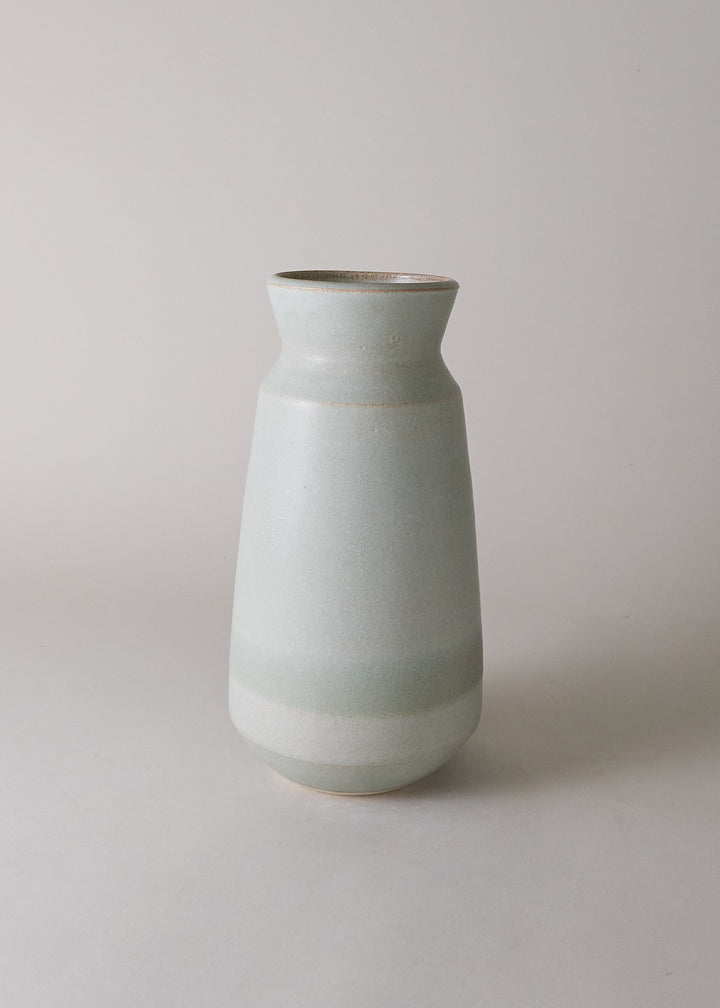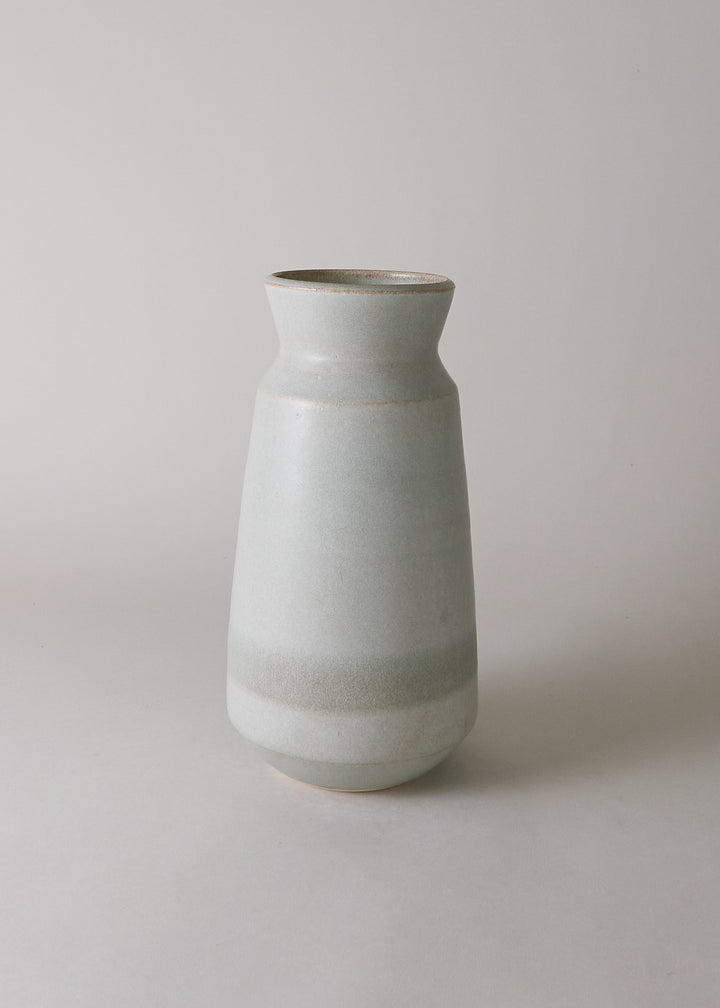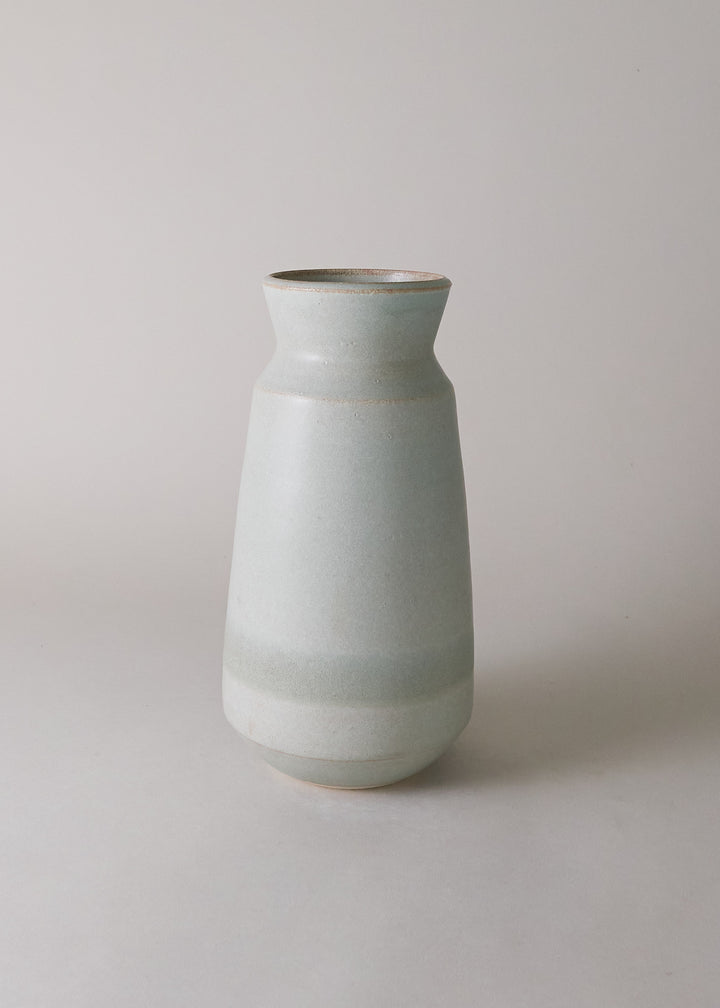 Elongated Vase No.23 in Mineral
This timeless stoneware vase holds an elegant, elongated shape, ideal for fresh cuttings or as a beautiful detail on any shelf or tabletop. Handmade in California and finished in a minimalist soft mineral green glaze. 
Join waitlist
Dimensions
Height: 10.0" , Diameter 5.25"
Details
One of a kind.
Handmade in Los Angeles.
Signed and dated by Victoria Morris.
Stoneware with glaze.
Hand wash with gentle soap.
Condensation can occur, a coaster is recommended to prevent damage to porous surfaces.