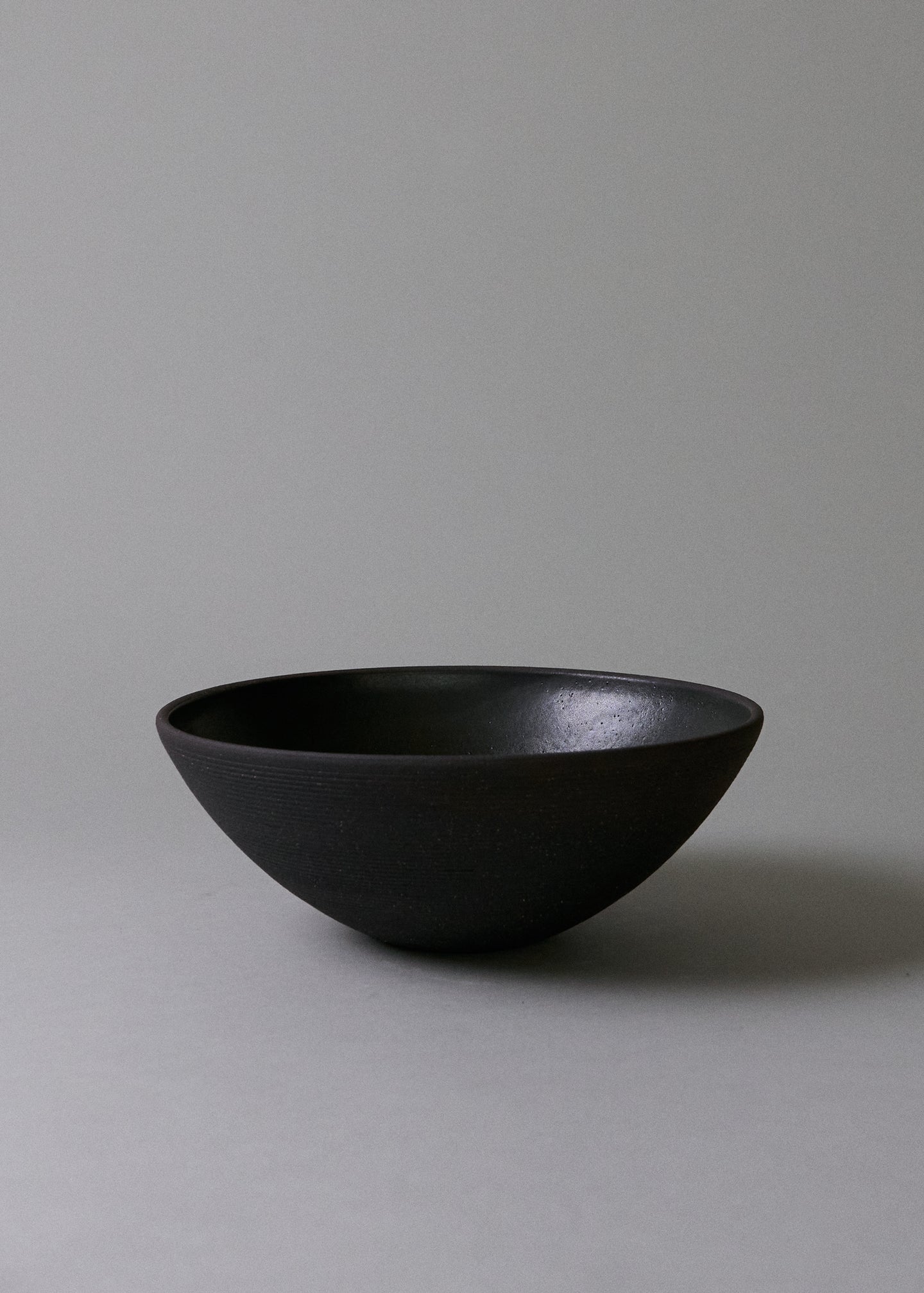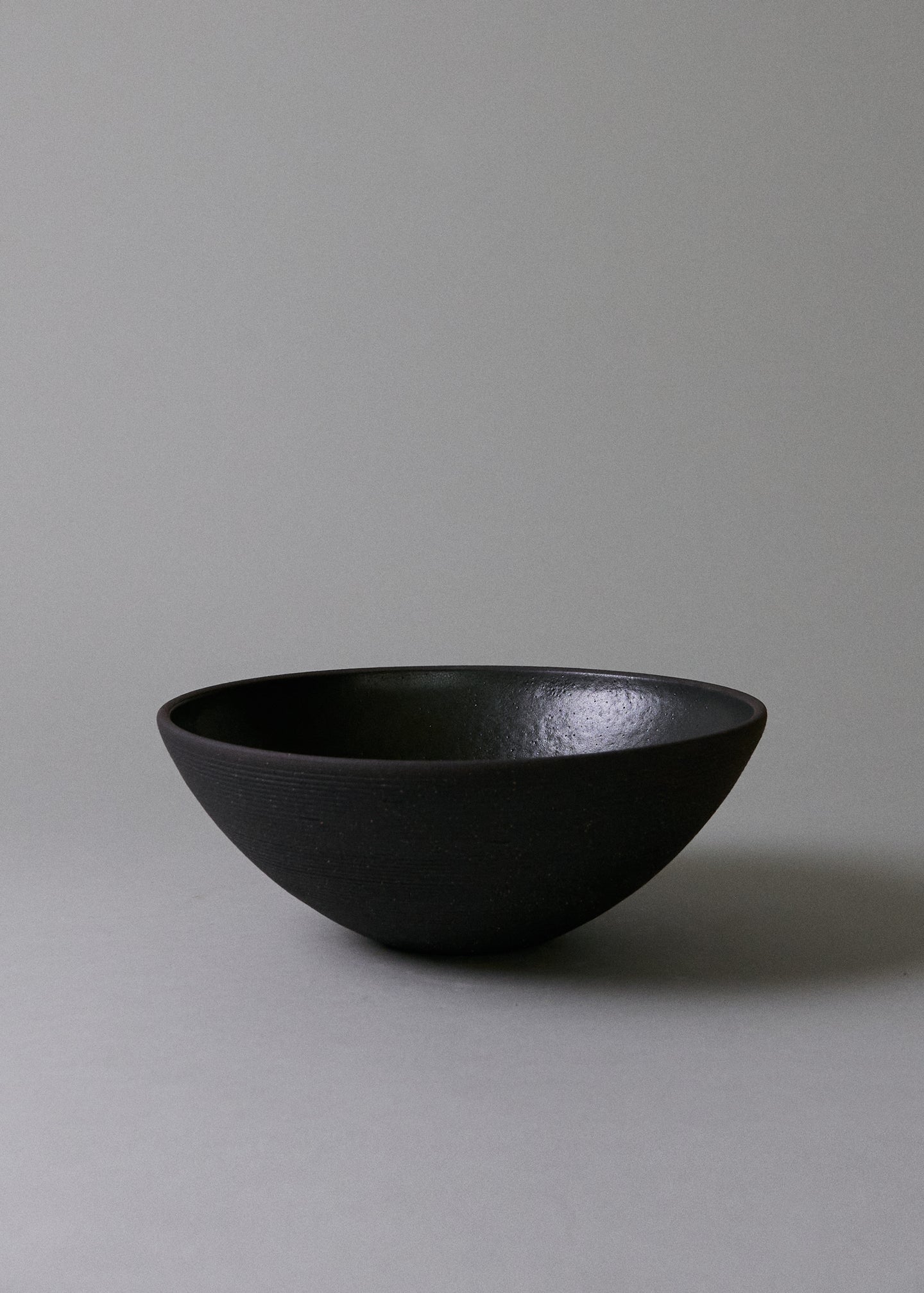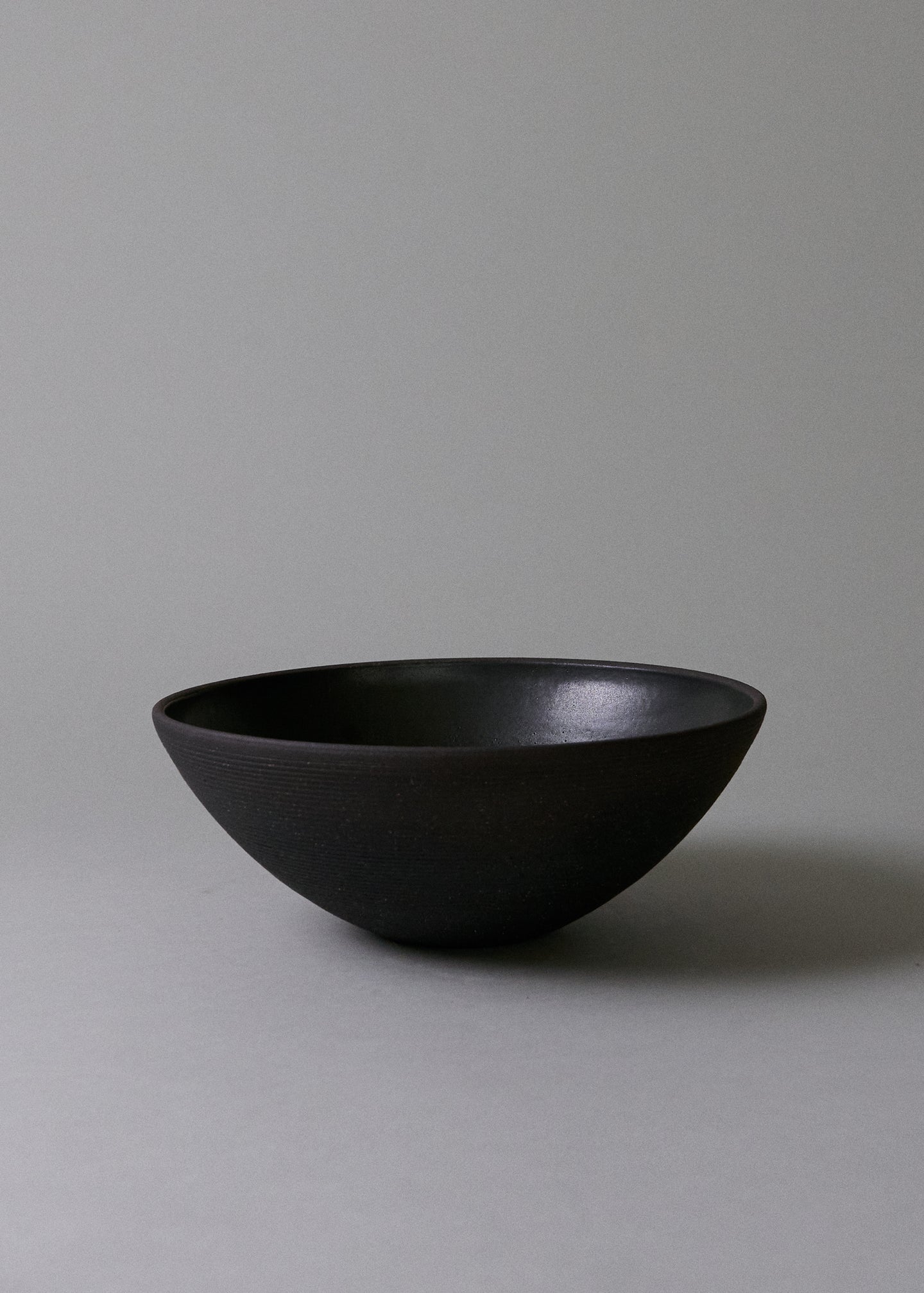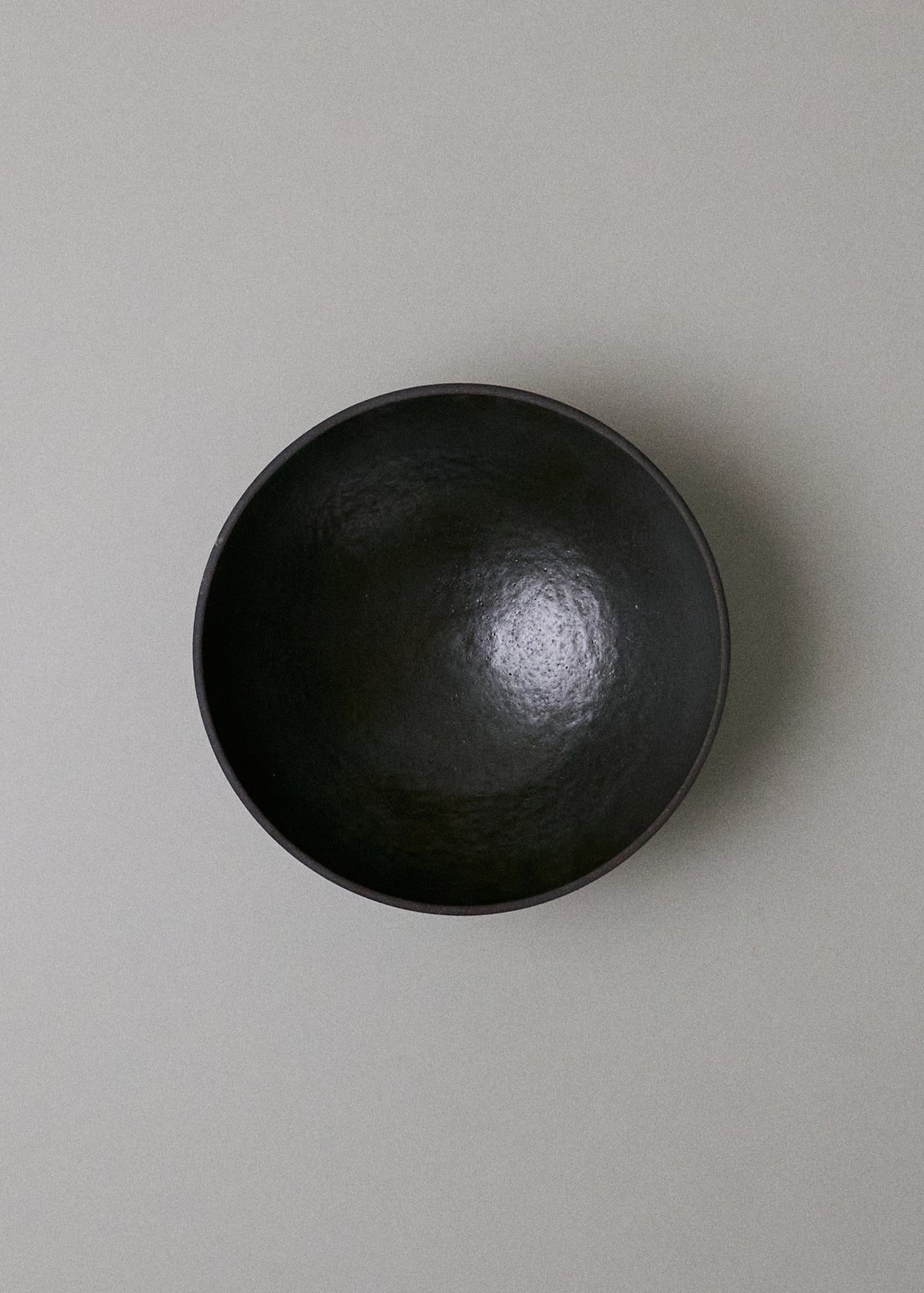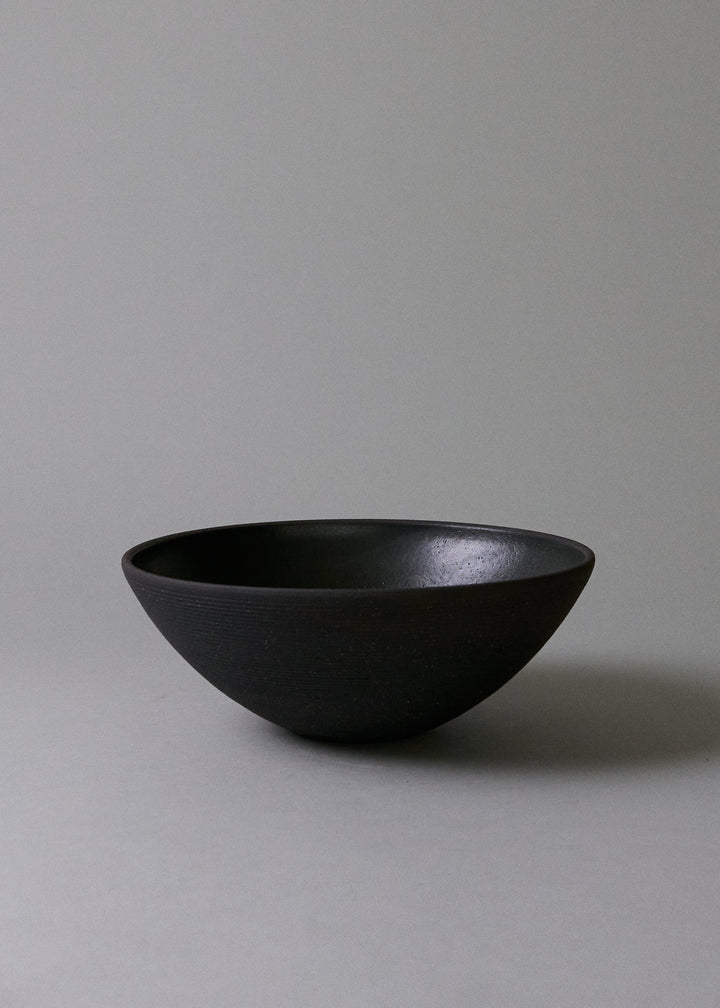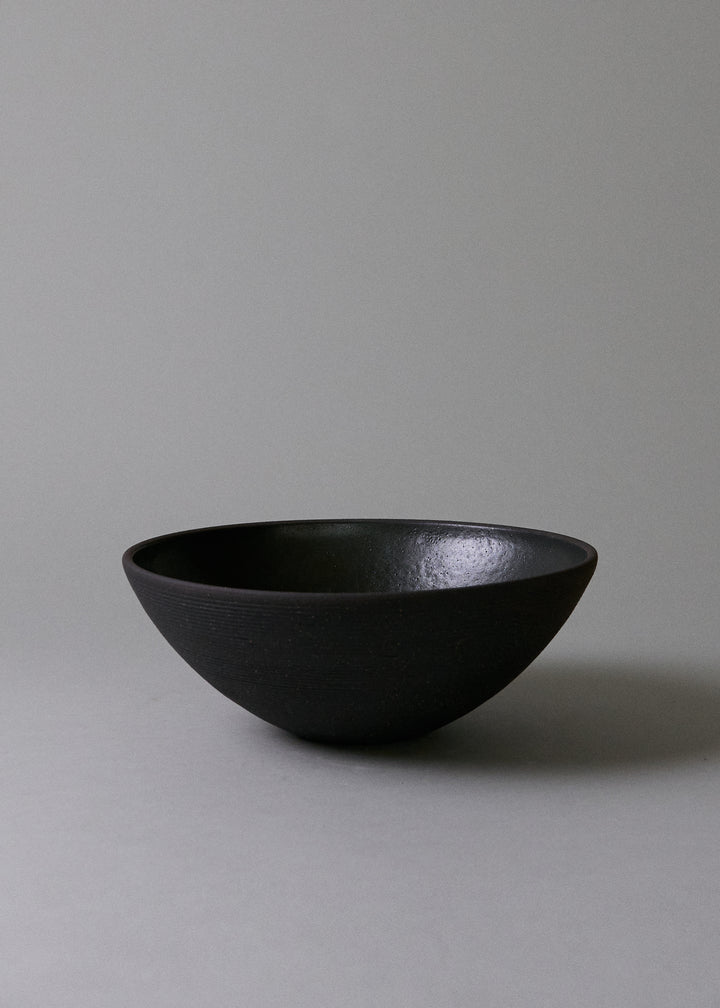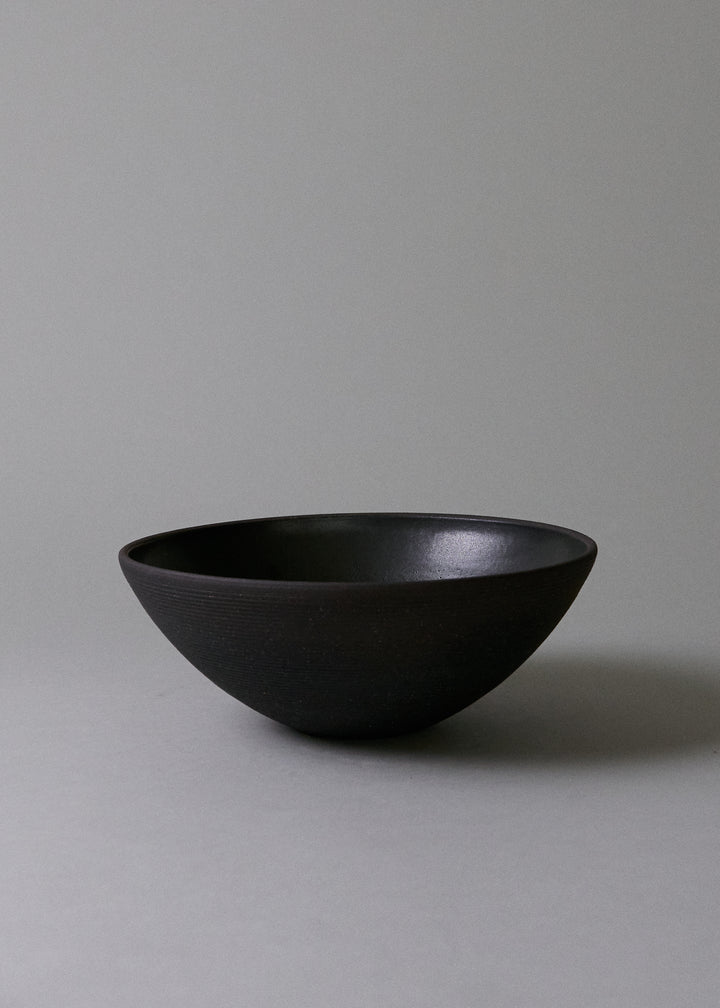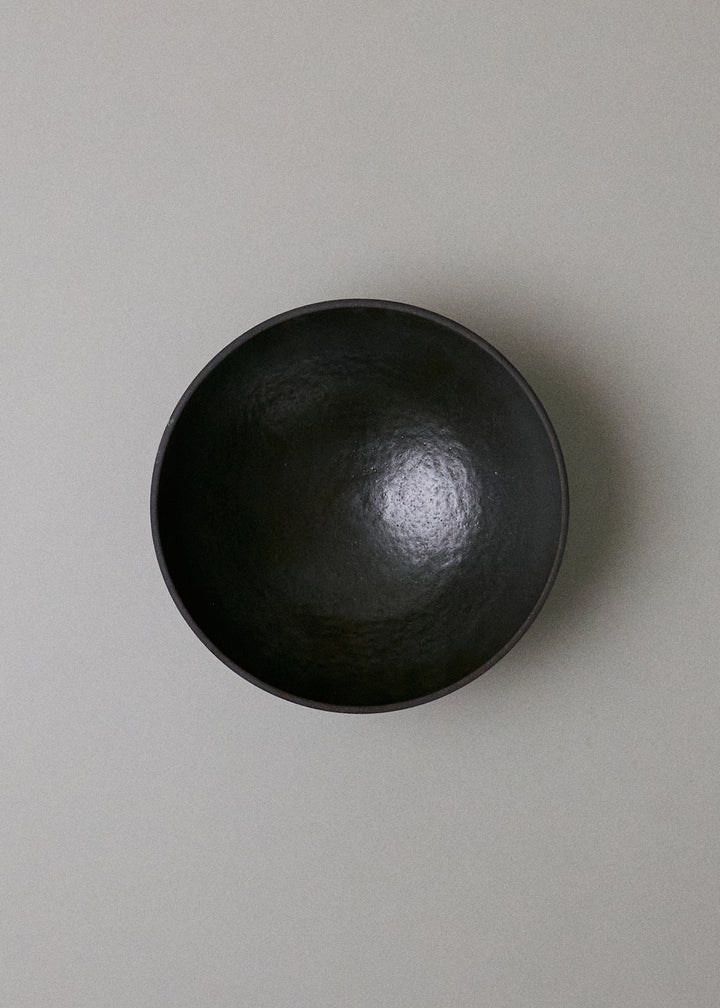 Essential Bowl in Combed Black Sand
Ideally sized for everyday use, this medium sized stoneware bowl is a refined, timeless addition to the tabletop. Handmade in California with a delicately ribbed deep brown-black exterior and satin black glaze on the interior and  and a small foot for an elegant raised effect. Food safe, however due to textural interior its recommended to use with dry foods or decor. 
Stock: 3
Dimensions
Height: 3.0" , Diameter: 8.0"
Details
One of a kind.
Handmade in Los Angeles.
Signed and dated by Victoria Morris.
Stoneware with glaze.
Handwash with gentle soap.